French PHOTO
January 10th, 2013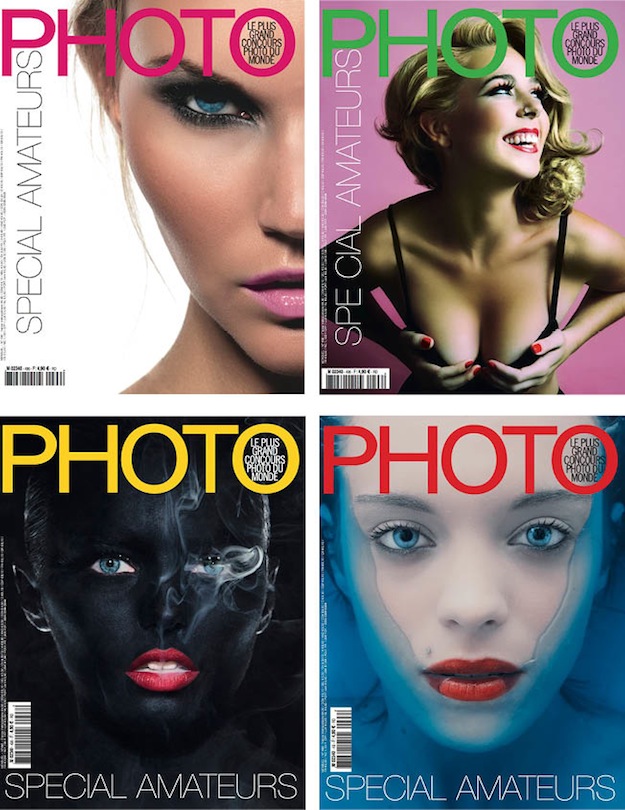 Getting the new year off to a great start, I've learned that one of my photos is published in the January/February issue of French PHOTO magazine.  This is the contest issue where they publish the winners of their annual contest.  They say this is the largest photo contest in the world.  I always enter the maximum allowed 12 photos.  This year 8 of my 12 entries were finalists in the contest.  Their rules say they will only publish one photo from any photographer (though one year they did print two of mine).  I consider it a great honor to be included in the magazine as a winner in this contest.  This year my photo is printed as a half page, which is much larger than most photos in the issue.
That's a photo of the actual magazine sent to me by my friend Gary Mitchell who also has a photo in this issue.  I'm not sure how Gary got a copy of the magazine.  It won't make its way through distribution channels to the newsstands in the US for a few months…usually sometime in March or April.
Here's the photo.  The model is Kat.  The photo was taken in 2011 during our adventure at South Coyote Buttes in the red rock desert on the Utah/Arizona border.  This was taken on the day when we didn't get lost, but were bewildered for a while.