Where Do Models Come From?
October 22nd, 2012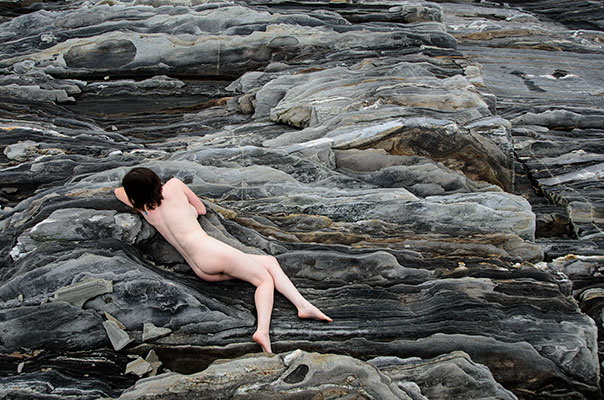 I've been photographing nude models for a long time.  Much longer than most of my current models have been alive.  I was shooting nudes long before there was an internet.  Long before there were internet modeling sites and full-time traveling internet models.  Times have changed.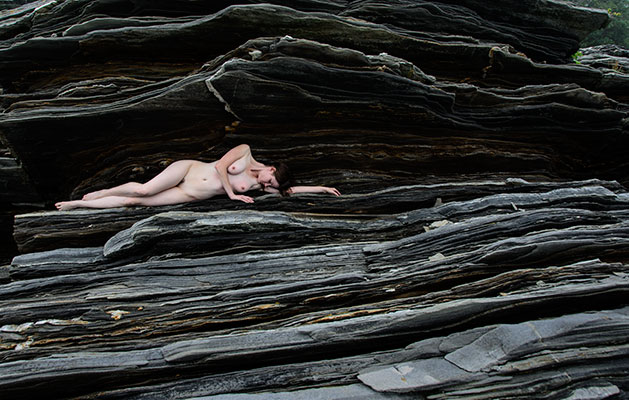 Back in those dark ages before the internet my models were my friends.  Finding someone to pose nude when I was in college was not a huge challenge.  Maybe it would be more of one now, if I were college age today…I really don't know.  But hanging around the student union and asking good looking women if they'd like to pose nude doesn't seem to go over so well when you are in the 60s.  I don't understand it.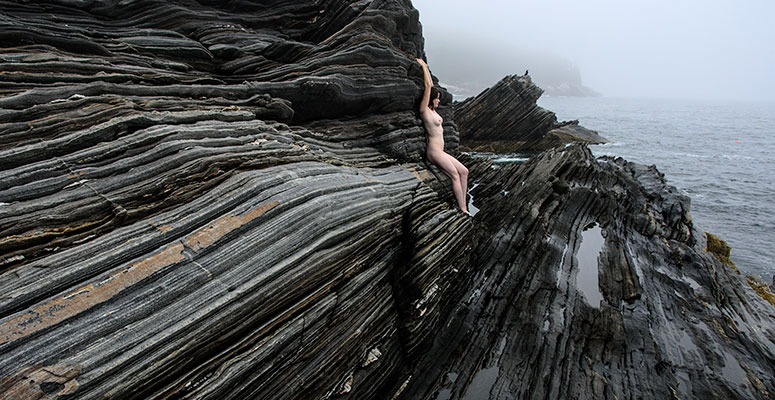 Over the years after college, but still before the internet, my models were my friends.  I did work for model agencies from time to time, so I met a lot of models.  There were always some who liked the idea of posing for nudes.  And there were other ladies who I met in one way or another who weren't involved with a model agency and didn't really have a goal to be a model, but liked the work I did and were happy to help me make my photos.   Some were better models than others, of course.  Some were more attractive than others.  That's the nature of the universe of human beings.  But my work has never really required a particular "look" and often I found some of the ladies with the nicest looking bodies just lacked the will or the ability to do a good job in front of the camera.  And some of the ladies whose bodies weren't exactly the stereotype model body were actually excellent models.  My models have to work.  They suffer.  They get cold and wet and dirty.  A lady who can handle all that is going to do better work with me than one who is caught up in her own idea of how beautiful she is and who thinks that modeling is all glamour and being pampered.  Those models don't last long around me.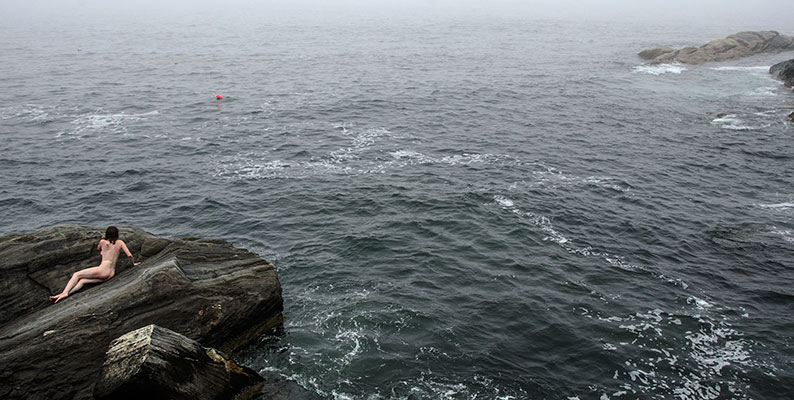 The internet changed all that.  Now there was a group of ladies who started working as models, getting work through a variety of ever-changing internet sites.  Some of them worked at it full-time, traveling around the country to keep busy.  That is still how some models work today.  And those full-time traveling internet models are often (though not always) excellent models.  The ones who specialize in "fine art nude" work understand that there is hard work and discomfort involved and show up ready for it.  They are great to work with and I'm very pleased to call several of the best of them friends.  You see them here regularly.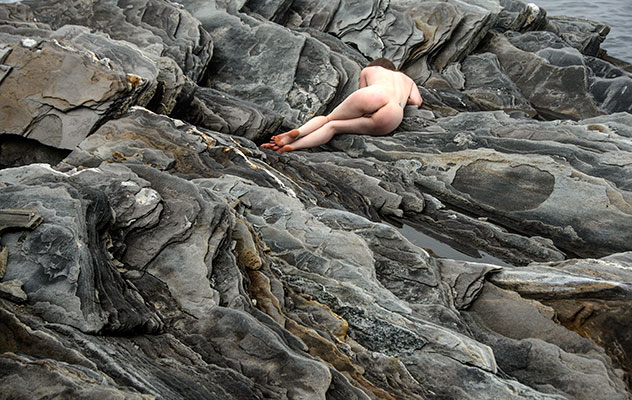 I suppose it's because I started out working with friends that I still like to be friends with my models.  I am much more comfortable and I think I do better work when the model and I are friends.  That works much better for me than a straight business arrangement with a model.  I feel like the photos I do in that kind of a shoot lack something.  So I try to stay with models who are friends.  And life is too short to work with someone I don't like or don't like being around, so I don't do that, ever.
But the model for these photos is not one of those traveling professionals.  She's just a friend.  It makes me very happy to work with her.  She's not a model.  She is a beautiful woman.  She is great at posing, she completely understands what I'm trying to do with my work and is excited to work to make my photos work.  And she's a friend.  We like each other and enjoy talking about art and life and all sorts of things.  Oh, and she is a sensationally great cook.  But she's not a model.  And I'm so extremely pleased that she is in my photos.
She doesn't have a model page for me to link to.  She doesn't have a model name.  I'm not going to be telling you her name, in fact.  In general, the names of models are not important as far as the photos are concerned.  When I work with a model who is using the internet to book work I always try to link to her model web page so anyone who might want to book her for a shoot can find her quickly and easily.  I do that for the models, not for me.  In this case, there's no reason to do that since my friend is not a model.  But, of course, she is a great model, even if just for me.  It's an honor to be able to work with her.  And it's an honor to be able to call her friend.  Just like in the good old days.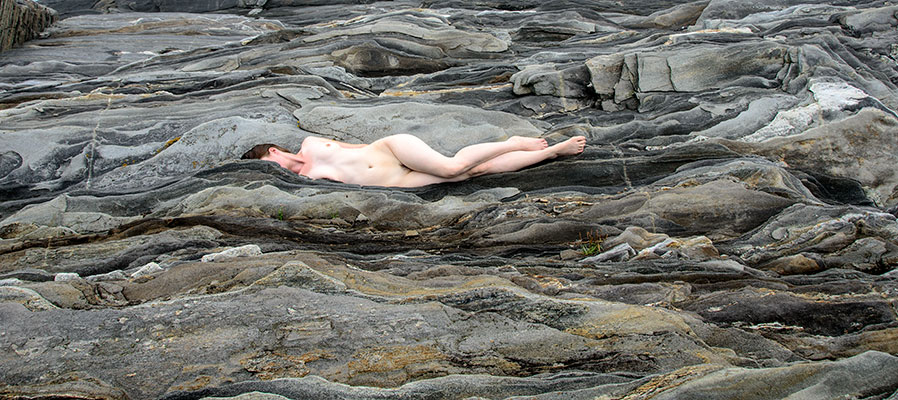 Oh, just in case you hadn't already figured it out, these are all photos from my trip to Maine.  All of these were done at the same coastal site where I photographed Rachel both on this trip and a decade ago when I started working with the figure in nature.