Angie's Back
September 30th, 2012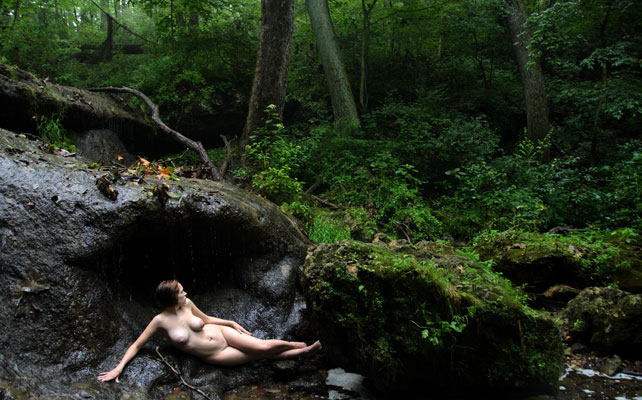 As you may remember from an earlier post, Angie recently had a baby.  I enjoyed photographing them together in my studio.  Well, Angie is back as a model and she's as lovely as ever.  So we went back to our favorite location to do some new photos.  I've shot Angie here time and time again and it's one of those places that just keeps on giving fine photos.
It's been a while since my last post mainly because I'm working on other things now.  You can see my main new project at my new blog here.  It's very different from what I've been doing here, but it's where I'm going with my work.
But, I'm still shooting nudes now and then…and I'm way behind on editing and posting here.  So expect things to continue to be added here indefinitely.  These photos were done back in July.  I've shot a lot of figure work since then.  So stand by for more.