Pittsburgh Adventure and New Directions
September 18th, 2012
I know it's been a long time since my last post.  Sorry about that.  But you might as well get used to it.  I'm working on some different things these days and those things are not going to be posted in this blog.  I'm doing much less work with nude models now, although I expect to continue to shoot nudes from time to time.  And they'll be posted here when I do.  Meanwhile I'm so far behind on editing the nude work I've already shot that I have plenty of stuff to post here through the rest of this year and beyond, even if I didn't shoot anything new.  So this blog will continue for the time being and probably as long as I'm still able to hold a camera.
I am working hard on two new non-nude projects that I expect to be the main focus of my work for the next decade.  The first of these projects now has a little bit of work on line in a new blog that I've built just for it.  You can see the beginnings and read about the project at this new blog:  http://davelevingston.com/press/
And, here are a couple photos of Ayn and Sugar Dumpling from a trip we made over to Pittsburgh back in July.  I was going over to pick up prints from a gallery show.  We met my friend Sita Mae, who is a great photographer, and spent some time shooting at the gallery.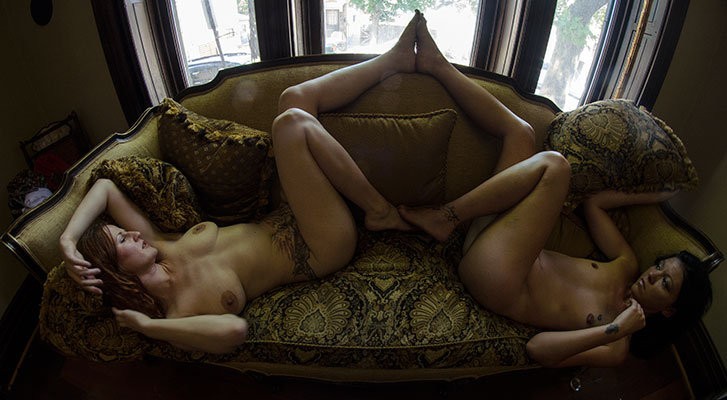 Enjoy these for now.  There's lots more to come from this summer's shoots.  And please follow my new efforts on the new blog and let me know what you think.