Farewell New York
August 24th, 2012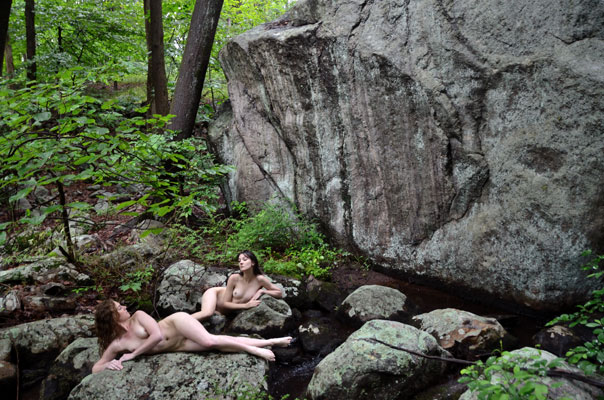 This will be the final post from the shoot near New York City with Erica and Venus.  It was a great day of shooting with two wonderful models.  The weather was perfect…solid overcast with occasional light rain.  Just what I look for when I'm trying to shoot nudes in nature.
And, don't worry, this isn't the last you'll be seeing of these two lovely ladies here.  They joined me in Maine for a couple days of shooting a few weeks ago…so those photos will be coming along in good time.  Lots of editing to get done before they show up here, though.  And meanwhile there are some other things I've shot that are due a turn on the blog.
Thanks Erica and Venus for a great day of shooting and a bunch of fine photos.