Erica's All Wet
August 19th, 2012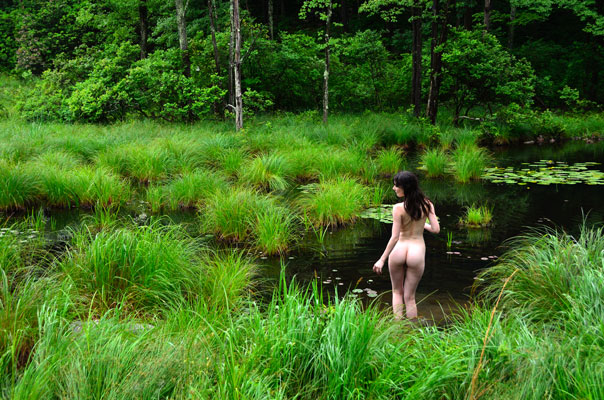 When I talk to models about working with me I try to always promise them that they can plan on getting cold and wet and dirty.  I put my models through a lot to get the photos I'm after.  Most of the models I work with understand what I'm after and what is required on their part to get it.  I'm often surprised at how enthusiastic they are to do what is needed.  And that attitude is one of the many reasons that I've enjoyed working with Erica Jay.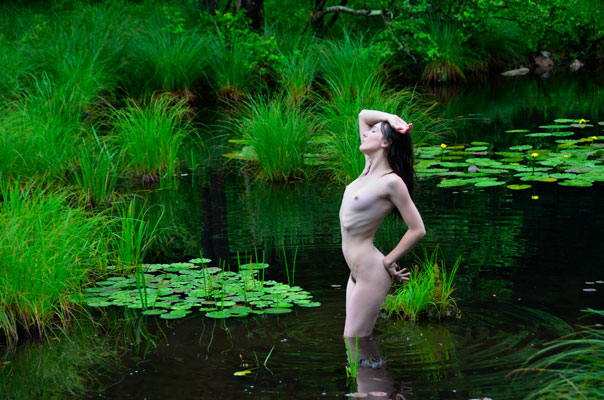 Of course, it doesn't hurt that Erica is drop-dead gorgeous.  That always helps when I'm trying to create a vision of beauty in nature.  She's a natural beauty who just belongs in a beautiful outdoor scene.  But you can see that for yourself here.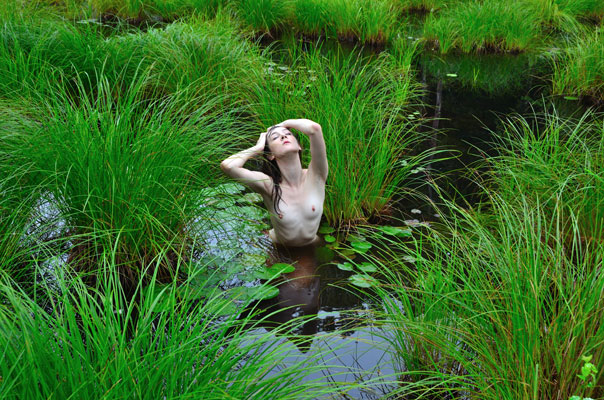 At least it wasn't all that cold for this shoot, though it wasn't exactly hot and it did rain lightly on us for much of the day.  But Erica certainly did get wet and dirty for the sake of art.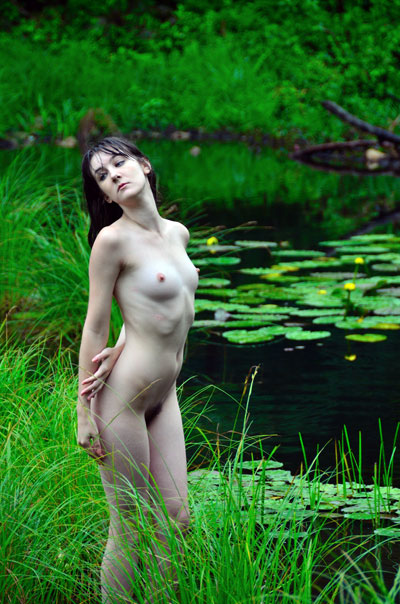 I'm so fortunate to have been able to work with Erica on this shoot and again during my recent trip to Maine.  Those photos will be coming along in a bit as I slowly catch up on my editing.  Meanwhile you might want to also check out Erica's Tumblr for lots more fun photos of her.