Birth of Venus
August 14th, 2012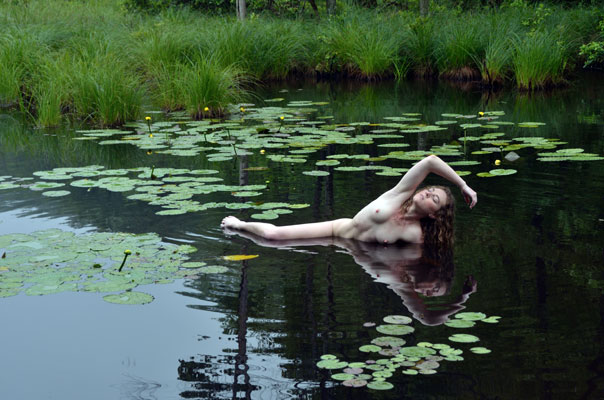 I couldn't help thinking of that painting when I started looking at these photos of Venus de Milo from our shoot just outside New York City.  Of course, these photos are nothing like the famous painting.  But the model is Venus and she is splashing around in water.  That's close enough for me.  There was this beautiful pond filled with lilies where we were shooting.  So, of course I asked Venus to get in the water.  Being the wonderful kind of model that she is, she just waded in and did some beautiful work for me, as you can see.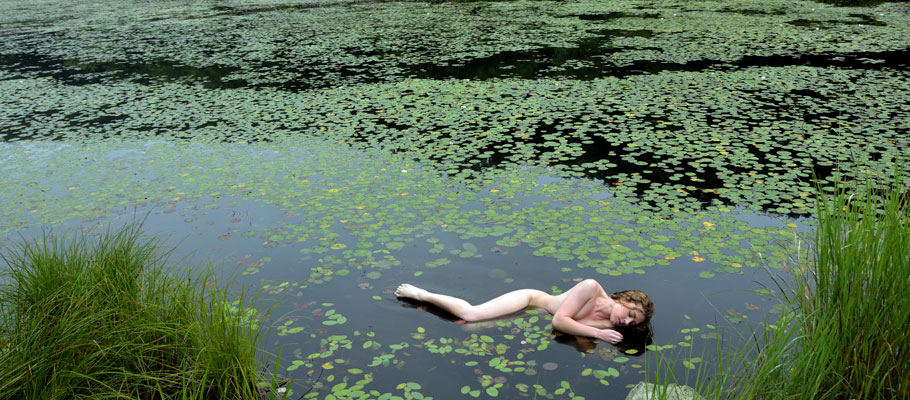 It was fun to change the angle and direction of the camera as well as the location of Venus in the pond, resulting in all sorts of interesting changes in the color and tone of the water's surface and the reflections.  It's those kinds of changes that I'm always watching and studying.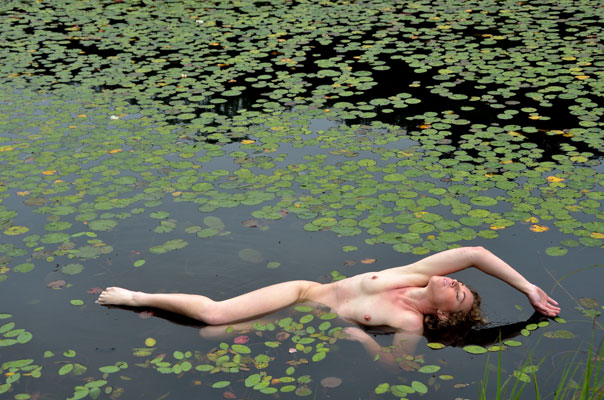 And sometimes interesting things present themselves during the editing process.  This last photo is simply a rotated crop of the first photo in this post.  No special effects.  No fancy PhotoShop crap.  I don't know how to do the fancy PhotoShop crap and don't plan to learn.  This is the sort of thing that I might have found when fiddling around in the darkroom printing from negatives back in the bad old days.  Now I try to pay attention when I'm working at the computer so I see things like this.
There's lots more to come from this shoot.  As I put this post together I had intended to include both Venus and Erica.  But instead I decided to feature Venus this time and the next post will be all Erica.  She did a wonderful job on this shoot too.  I'm so blessed to have such great models to work with.  Thanks Venus.