It's Been a While
August 10th, 2012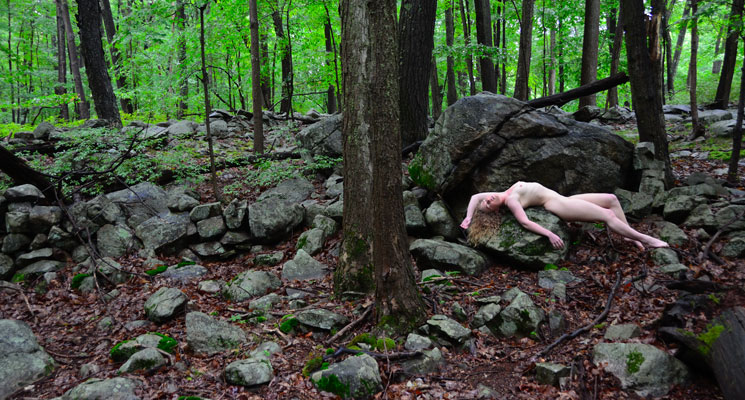 Sorry I've been gone so long.  I've been really, really gone.  As in very limited internet, cell service, hell, not even any TV.  I've been off in the wilds of Maine.  It was a great trip with a bunch of friends, both photographers and models.  I'll tell you more about that trip in later posts.
But, for today here are a couple photos I did of Venus de Milo and Erica Jay back in June when I visited my old friend, Dave Rudin in New York City.  For those who think there is no where near NYC to do this kind of work…well, you're wrong.  This is only a short drive north of the city.  I've shot there before and find it easy to find good locations and getting away from other people to work in private is not a problem.  We were fortunate this day with the weather.  It drizzled on us a bit and was solidly overcast the whole time we were shooting.  Perfect light as far as I'm concerned.  Add a couple beautiful, talented models and it was a great day of shooting.  More to come from this shoot in the next few posts.
And there will be lots more of Venus and Erica since they were two of the models who made the trip up to Maine.  After working with them this time, I knew I needed to get them back in front of my camera again.  You'll be glad I did.