A Favorite Waterfall with a New Model
July 11th, 2012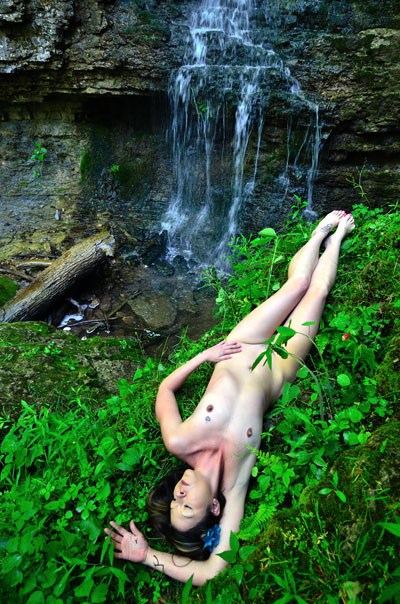 I'm slowly getting caught up with editing shoots.  I've finally made it into work I did in May.  This was my first shoot with a new model for me, Sugar Dumpling.  I'd been looking for some new models to work with since several of my favorites had moved away or were not available for other reasons.  Sugar D sent me a message on Model Mayhem after I'd sent her a friend request there and it was clear from the very start that we were going to enjoy working together.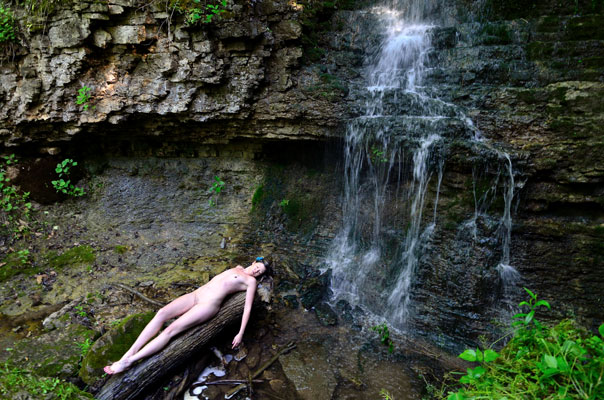 When our schedules meshed it turned out to be a great day to shoot outdoors, so I took Sugar D to a favorite local waterfall to see what we could do.  She was a real trooper, hiking through the woods to the location and then getting all cold and wet and dirty so we could make these photos.  It all worked out pretty well.  This kind of work was a new experience for Sugar D…but I think she'll be getting a good bit more experienced with it before I'm done with her.
We've already done two more shoots since this one, so you'll be seeing lots more of Sugar D in the near future.