Camera Porn
June 5th, 2012
It's Kirk Tuck's fault.  He wrote this post on his blog a while back.  I wasn't planning, and had no desire, to buy another camera.  But at $150 for a 12 mp camera, how could I resist?  (I see the price has gone up to $170 as I'm typing this…still one hell of a bargain.)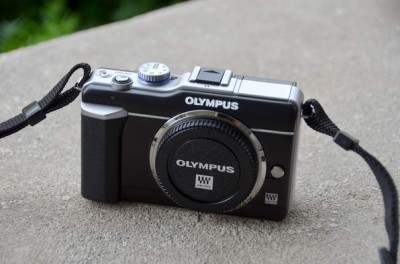 But it wasn't the camera that really hooked me.  It was the availability of adapters to mount just about any lens ever made on the thing.  I thought about my old Leica lenses sitting in the equipment cabinet beside my old M2, unused for years.  And then there are all those old Nikon manual focus lenses, some that never got converted to "AI" so I can't even mount them on my new Nikons, let alone focus them with the new clear screens.
So I ordered the camera and adapters for Leica M and Nikon F mount lenses.
And boy am I happy I did.  I'm having a ball with my old lenses.  They work well with this camera.  Aperture priority provides auto exposure that is dead on.  The lenses stop down to the shooting aperture all the time, but the screen on the back of the camera is bright and it's easy to focus using the magnifier that instantly pops up a highly enlarged spot…it's like putting a loupe on the ground glass of a view camera.
Sure, it isn't fast.  But I'm not going to try to shoot basketball with this setup.  What I am going to do is use a bunch of my old lenses and have fun.  The 2x factor of the micro 4/3 sensor is making some interesting things possible.
So, here are some photos of the camera with some of my old lenses, just so you can see what it looks like:
35mm Canon f/2 rangefinder lens.  This was my favorite lens when I was using the Leicas every day when I worked as a newspaper photographer.  It's a bit strange that from being a beautiful moderate wide-angle lens, it is now effectively a 70mm…a nice portrait focal length: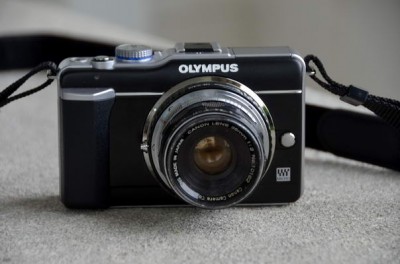 Here it is with the Elmar 90mm f/4, a lens so sharp you have to be careful not to cut yourself: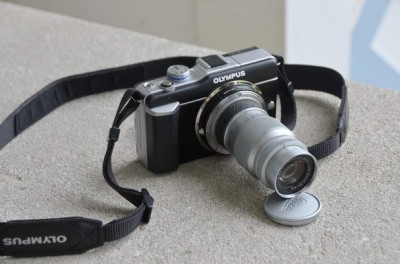 And the old 200mm f/4 Nikkor…it never got the AI conversion because I had an 80-200 f/2.8.  But it's a good, sharp lens, despite the front element looking like someone cleaned it with sandpaper.  And, on this camera it's effectively a 400mm f/4: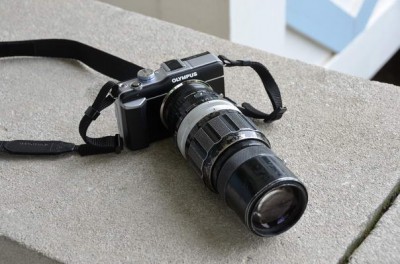 I didn't even think about this lens when I was thinking about what I'd do with this camera.  But I should have.  This was my primary lens for more than 20 years on my trusty old FE.  It's a Tokina 28-70 zoom.  It's sharp.  It's small and light.  It's a perfect match for this Olympus.  It's clearly going to be the lens I use on it the most: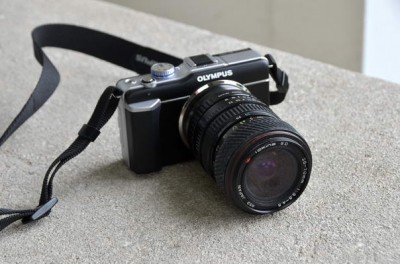 Here's a shot I took with that zoom when I was out hiking a few days ago.  It has a very nice macro ability.  These flowers are about an inch across: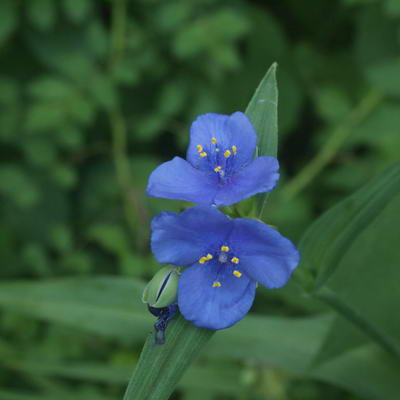 My 50mm f/1.4 is a newer autofocus lens, but it's fun on the Olympus.  Effectively 100mm f/1.4 = fun with portraits: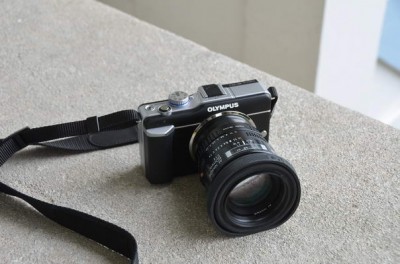 My 85mm f/1.8 was another favorite lens from the manual focus days.  Nice to be able to play with it again: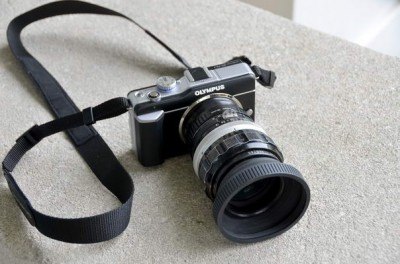 It's been a long time since I used my old 24mm f/2.8.  Now it's a "normal" lens on the Olympus: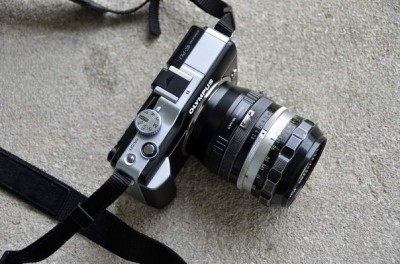 My 8mm fisheye might be fun on this camera.  It'll be easier to focus, if nothing else: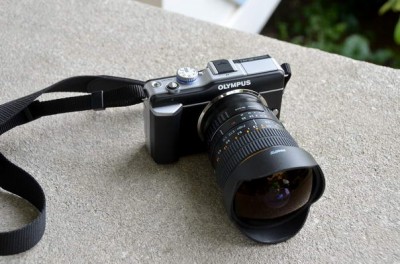 Here's a fisheye shot done with the Olympus: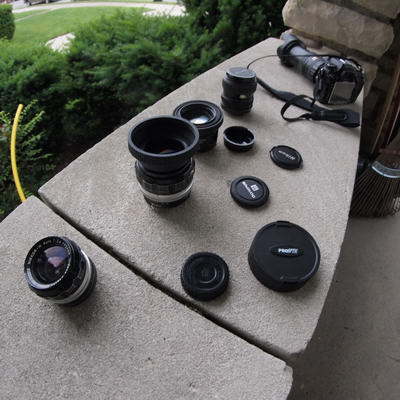 I'm not much of a long telephoto shooter, so I never used this old 60-300 Tamron lens much.  But it might get a workout now…effective 600mm can be fun to play with.  I never had a reason to buy a lens that long: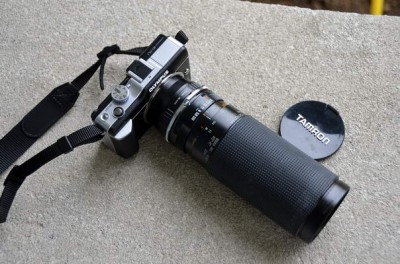 Here's a shot across the street with the 60-300 at 60 (effectively 120).  They are installing new gas lines in my neighborhood so the place has been torn up and full of trucks and backhoes and such for a long time: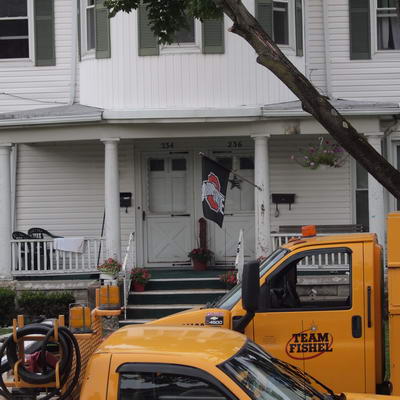 Here's what 300mm looks like from the same spot: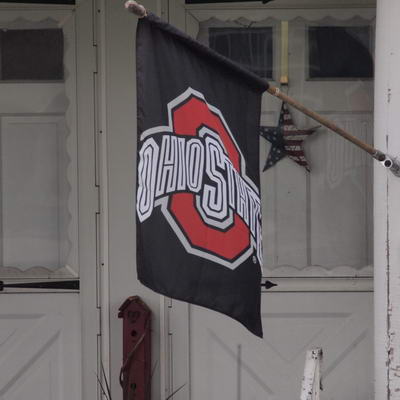 The photos of the camera and lenses were shot quick and dirty with available overcast light on my front porch using my D7000 and 18-200 lens.  They were processed quick and dirty in ACDSee Pro5.
The photos shot with the Olympus I left as they came out of the camera.  The only adjustment was to reduce the size of the file for web use.  They could clearly be improved with a few quick levels adjustments, but I thought you might like to see what they looked like with no post work done on them.  They were shot using Aperture priority auto exposure with no compensation in camera.
I'm impressed with this little camera and happy to be playing with my old lenses.  I might even have to spring for a lens that is made for the camera so I can use it with all its features like auto focus.  And, of course, the eye-level finder would be nice…but I think I'm going to have a hard time convincing myself to buy an Electronic Viewfinder that costs almost twice what I paid for the camera I'd mount it on.
Oh, and yes, you can select from several formats for your photos on this camera.  So I set it to square just because I could…and it took me back to my square format medium format days.  (And, besides, this little camera is a little hard to hold in the vertical position.)