Dabbling in Paint
May 27th, 2012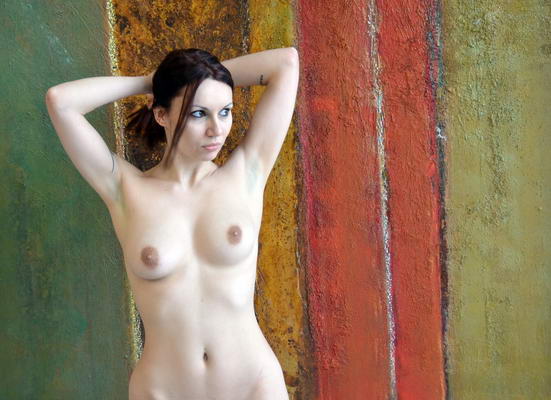 As I continue to work my way through my backlog of shoots, I've now reached the end of February.  Slow but steady progress.  This was a fun shoot…as I'm sure you can see.  There's a painter who has his studio in the same building as mine.  Mike Elsass also has a gallery in the Oregon District in Dayton where he shows his work and also the work of some other fine artists from around the country.
Mike asked me to bring a nude model in to hang around his studio while he paints.  Might sound a little weird, but it really isn't.  I did this once before with Mike and it was a great day.  I knew this would be a lot of fun for the model and that Mike would capture the energy of the day in the work he was doing.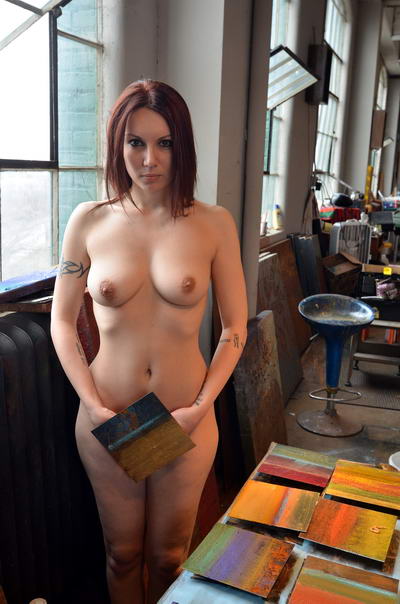 To make the day even better, I got an old friend who has modeled for me in the past, but not recently, to come in for this.  I hadn't shot with Charlye Raine for quite a while…but when we were working together regularly she was a favorite model who helped me produce some of my favorite photos.  So this was a great chance to work with her again.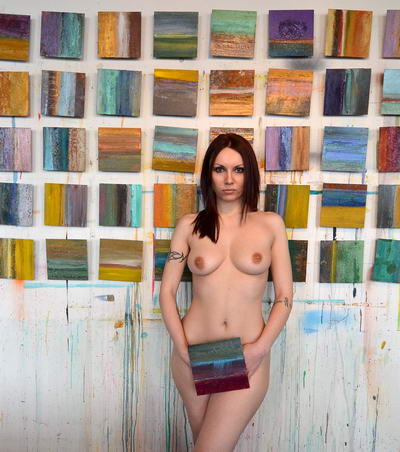 We hung around Mike's studio for several hours.  Charlye helped with the painting.  Mike worked on his paintings which are done on rusted steel panels.  It was a lot of fun for everyone and even resulted in some fun photos.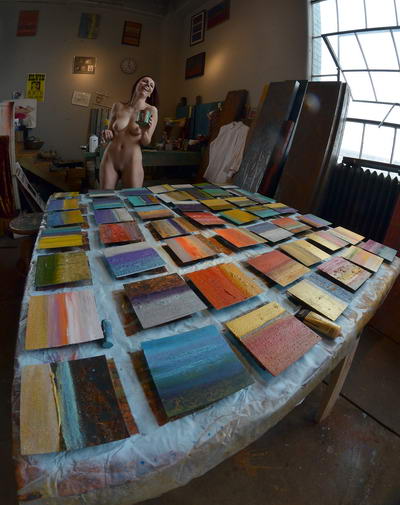 And, another technical note.  These are all available light, which is probably obvious.  But I processed the files differently this time.  I decided to try working them all the way through using ACDSee Pro 5.  That program has some very useful editing tools that I wanted to play with.  I'm very happy with the results.  I'll probably still buy PhotoShop CS6…but I'm really wondering if I need it…