Wigwam
March 21st, 2012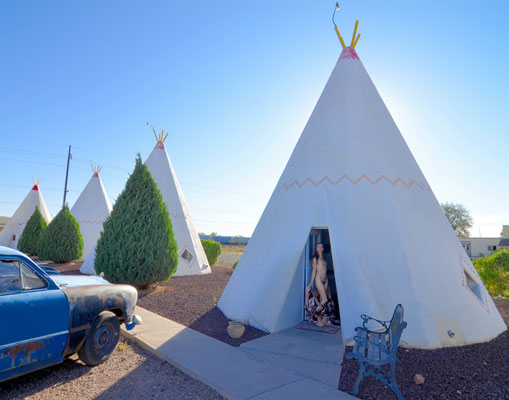 I guess it's about time to post something new so I don't frighten all my regular readers away with that scary photo of me all bloodied.  I'm doing very well, recovering and watching the red go away to be replaced by some serious black eyes.  Still limping a bit, but my ankle is almost back to normal and everything is healing up.
So, back to the account of the trip out west.  Brooke and I left Kat in LA and headed back east.  First stop was at a Route 66 icon, The Wigwam Motel.  We, of course, could not resist doing a few photos there.  The place is "decorated" with old cars, including the one you see in front of our wigwam.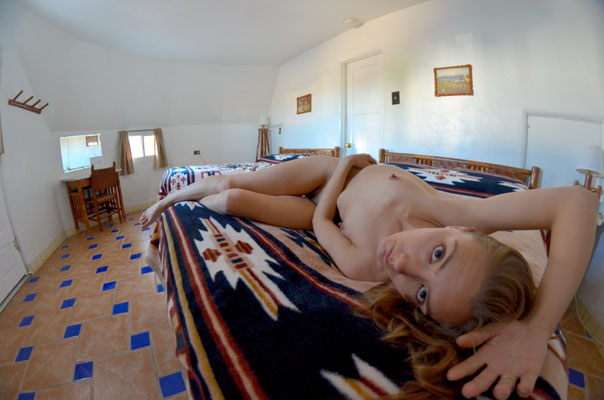 The rooms are actually very nice, well maintained, nicely decorated and clean.  It was a great place to spend the night.  I shot these interior photos with my 12-24.  I don't remember if I tried the fisheye and decided it didn't work for the space, or if I just decided to go with the 12-24, but it did work fairly well to capture the feel of the room.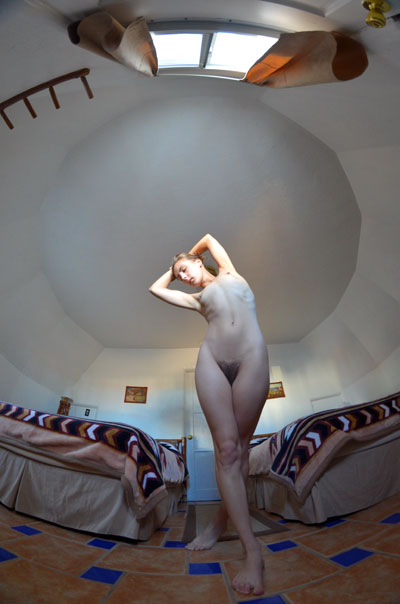 And, when I planned the trip I noticed that we'd be at the Wigwam on a night right before the full Moon.  That's the night that is best to shoot Moon photos with something on the Earth in the foreground because the Moon rises about a half hour before the sun sets.  That means that the foreground on Earth and the Moon have the same light on them…direct sunlight.  The Photographer's Ephemeris allowed me to see that there was some possibility I could get a camera angle that would allow me to use a long telephoto lens to get a nice big Moon in the photo.  It didn't tell me about that chain link fence, though.  Wish it hadn't been there.  There were obstructions and other buildings that prevented me from being able to get as far away as I would have liked, but I did the best I could with what the location allowed.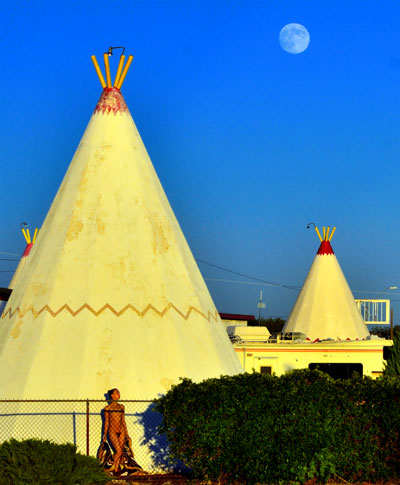 I also regret that I was too far away to ask Brooke to turn around for a shot with her facing away from the camera.  That, of course, would have allowed me to shoot "Two Moons At The Wigwam."  Maybe another time.