Brooke At The Pinnacle
February 25th, 2012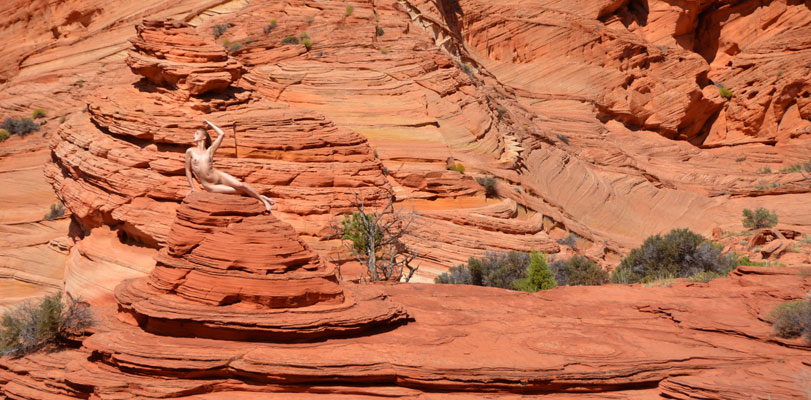 Some more of Brooke at the top of her game at South Coyote Buttes.  That spot on top of that red rock pinnacle with all that other rock in the background…well, it just looked to me like the perfect place for Brooke…and she agreed.  So there she is.  I think we made something beautiful.
I've been busy.  Last night I was in Pittsburgh for a gallery show opening and I got to have dinner with my friend, Sita Mae, and another photographer who I should know better, since he used to live in Dayton, Aaron Kennison.  It was a great time.  This morning I woke up in Pittsburgh to see snow covering everything and wonder how the drive back to Ohio was going to be…but within a few miles the snow had vanished and I had an easy, uneventful trip back home.
Tomorrow is art pickup day for the Dirty Show…and it's my turn to pick up my stuff and that of my friend and studio mate, Gary.  So, another day of driving tomorrow.  But again I get to meet up with some friends while I'm up that way, so it is bound to be a good day.