Back In The Canyon Again
January 13th, 2012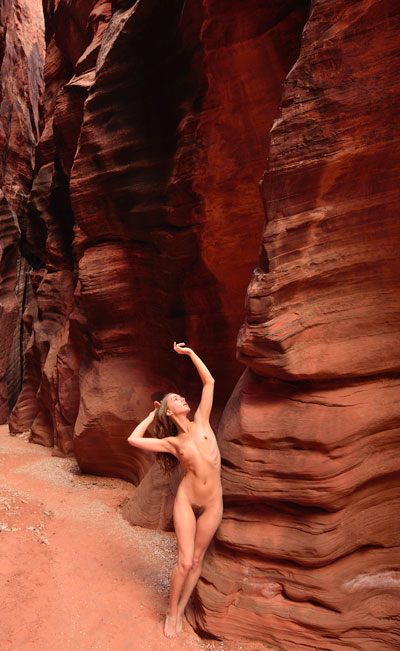 Back to our little hike down Wirepass Canyon with Brooke and Kat.  This is actually a pretty short canyon, as slot canyons go.  It's also very easy to get into and out of and, because it is so short, it's also much less dangerous than some canyons.  And it's beautiful.  One of my favorite places.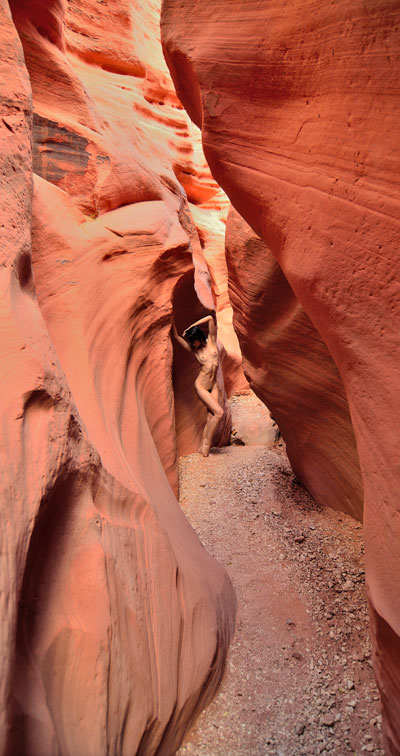 I'm pretty well settled into using Nikon View NX2 for my RAW processing now.  I'm getting the results I'm after.  The colors look right to me, and I'm getting used to the program and not having all that many issues with it.  So I've decided to stick with it and not buy any of the other programs that I downloaded trials for.  View NX2 does the job and doesn't cost anything…that's a win for me.
And, just as I arrived at this decision, lo and behold, Adobe decided to listen to the chorus of complaints that I was a part of and change their decision about doing away with upgrade pricing for older versions of PhotoShop.  I'm sure it must have been because of my complaint.  😉  So it looks like I'll lift my boycott of Adobe products and that I'll be buying CS6 when it is released later this year.  But I still plan to use Nikon View NX2 for my RAW processing, even after I get CS6 which will also have the capability to convert the RAW files from my Nikon D7000.  I just like the way the Nikon program handles the files better than what Camera Raw does.