Upcoming Shows
January 4th, 2012
I'm going to take a break from posting the slot canyon photos and tell you about a couple gallery shows that are coming up that will have my work on display.
First, when I entered the landscape show at the Darkroom Gallery in Essex Junction, Vermont, I had actually gone to their site to check out a call for entries to a nude show they were planning.  Of course I also entered the nude show, The Human Form.  The results of the jury process were announced just as I returned home from my visit to Vermont.  I'm very pleased that I will have three photos in that exhibit, which opens later this month.  I'm particularly pleased about this show because the juror was Elizabeth Opalenik who is a wonderful photographer.  It's fun to know that she liked my work enough to chose three of my photos for the show.
You can find all the details about this show at the link, and see the entire show on line.
These are my photos that will be included in "The Human Form":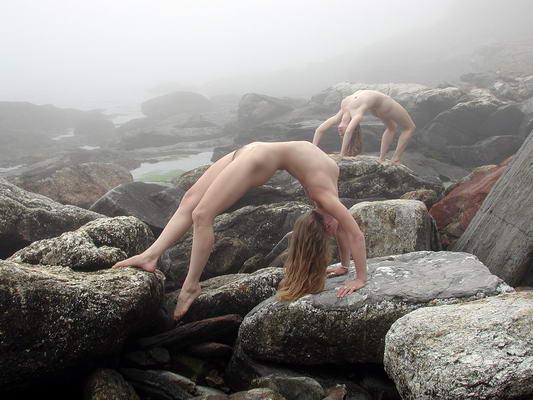 This one is a special photograph for me because it marks the beginning of my work with the figure in nature.  It was at this shoot on the coast of Maine that I had the epiphany that this was the work I was meant to be doing as a photographer.  It's been nearly 10 years since I took this photo and I'm still doing primarily figure in nature photographs.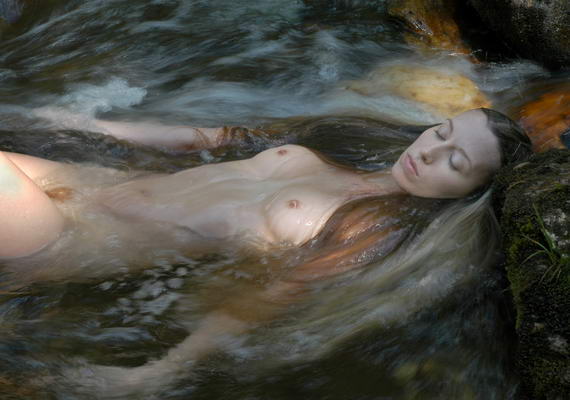 This second photo is the most successful photograph I've ever taken, at least if you count popularity as success.  I love this photo and many others seem to share that love.  I like it in particular because it is exactly the photo I had pre-visualized and went out to capture.  And it features one of the best models I have worked with, Lani, who understood just what I was trying to do with the photo and knew exactly how she needed to look as she laid there in that freezing mountain stream.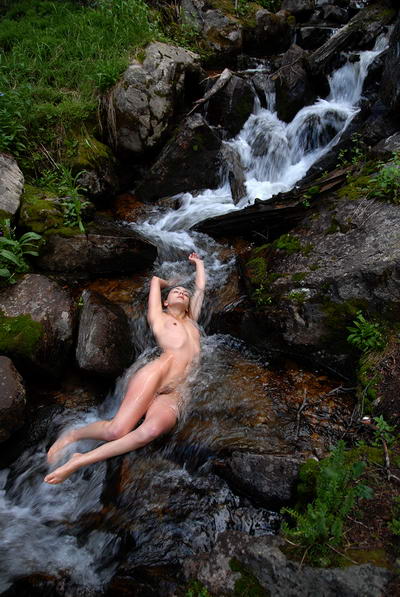 And, finally, she chose this more recent photo featuring my favorite model, Brooke, also freezing in a mountain stream.
If you are in the Vermont area I think you'd enjoy seeing this show.  Check it out.
And, I also received notice that I'll again be in the Dirty Show in Detroit next month.  I've been in this show many times now.  At first it took a bit of arm twisting to even get me to enter it.  I didn't think it was an appropriate place for my work.  But they kept after me to enter saying they wanted work like mine to "class it up."  I don't know if I do that with my entries, but I keep getting in the show.  Every year I shoot a few things that are more erotic than my normal work and enter some of it, but also enter some of my regular  figure work.  And it seems that every year they chose the more tame, non-erotic work for the show.  This year they chose one of my shots from Coyote Buttes from the trip this past fall, featuring, of course, the lovely Kat and Brooke: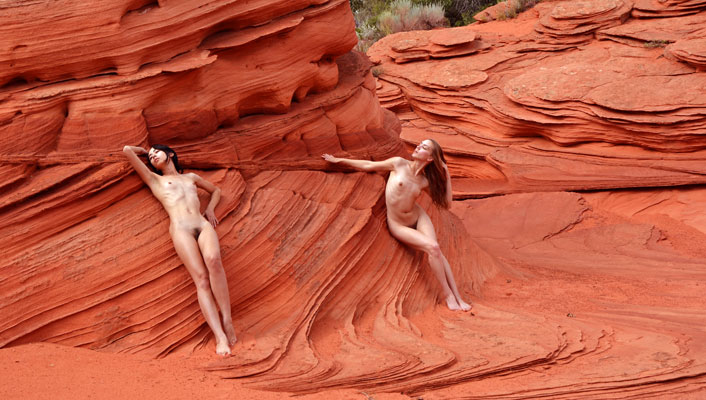 And one last note.  That photo that is going to the Dirty Show is also the January photo on my Coyote Buttes 2012 Calendar.  You can still get my calendars at that link or by clicking the calendar photo over to the right.