Happy New Year
December 30th, 2011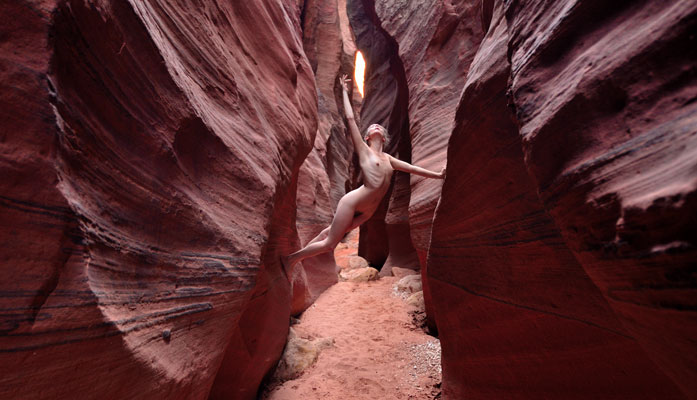 I hope you are enjoying the holiday season.  It has been keeping me pretty busy, which is why I haven't done a post for a few days.  Sorry about that.
Here are Brooke and Kat still in Wirepass Canyon.  It's a beautiful place that I've been to several times.  This was the best shoot there ever, though…thanks to these two fantastic models.  Made all that ugly stuff with the deer seem almost worth it.
In the photo below Kat is posing below one of those rock falls that must be climbed to get through the canyon.  It wasn't all that big a challenge.  Looks good, though.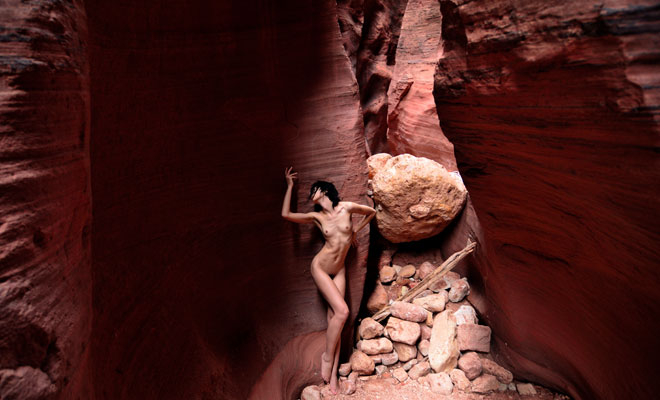 Today I had the pleasure to visit and have lunch with Ken at Darkroom Gallery in Essex Junciton, Vermont.  Ken is a really great guy…and his gallery is beautiful.  I'm so pleased that some of my work has been shown there.  I can highly recommend this as a gallery whose juried shows are very much worth entering.  Check them out.
And, one last commercial message for 2011.  My 2012 calendars are still available in my store.  Click here or on the calendar cover over to the right to see the calendar previews and order them.