Corel…hmmmm…
December 3rd, 2011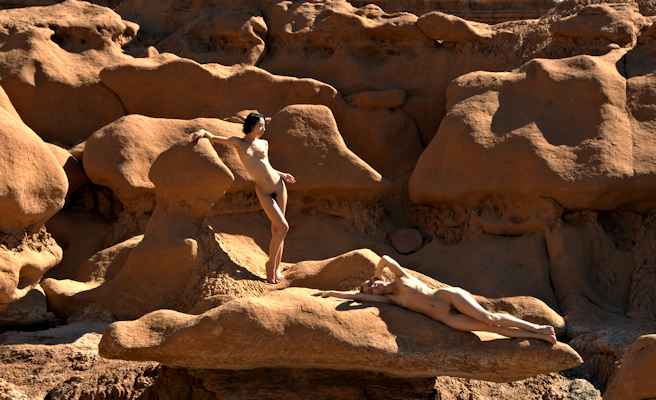 I downloaded a trial of Corel PaintShop Pro today and gave it a try.  I'm impressed.  Not exactly the same as PhotoShop, of course, but a very useful, versatile program that looks like it could do everything I need at a very reasonable cost and no issues with upgrades or RAW processing for new cameras.  Looks very good.  I used it to edit the photo above, another shot from Goblin Valley with Brooke and Kat. 
This could be the program I've been looking for.  I'm still playing with DxO Optics Pro, though, and I just might end up buying it and PaintShop Pro…and still pay less than the cost of an upgrade for PhotoShop. 
I think Adobe may have permanently lost this customer.