Little Alice
November 29th, 2011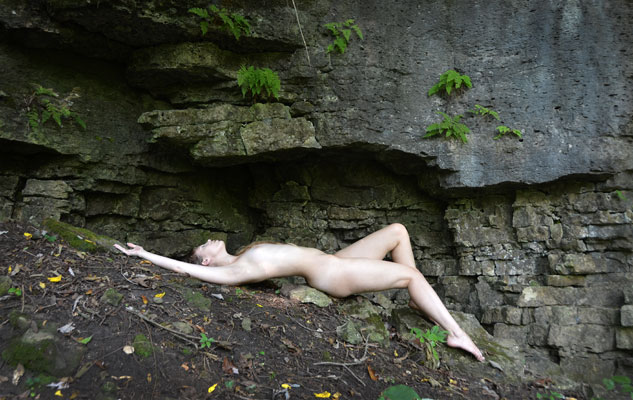 I'm slowly getting caught up on posting from my shoots from the past few months.  Right before I left on my trip out west I did a shoot with a fine model who was down in Ohio from Chicago, Little Alice.  This was the second time I'd shot with Little Alice, but our first chance to get outdoors and do some photos. 
Mother Nature was not being good to us that day, unfortunately.  It was a sunny day, which presented lighting challenges constantly.  Add to that the fact that we were shooting in a new location for me, and it was more of a day of exploration than shooting.  But Alice was wonderful.  She's a trooper and a very enjoyable model to work with.  And we did manage to find a few spots where I could put together a composition without too much contrast from the direct sun. 
My first shoot with Little Alice was a studio shoot for a project that has not yet been out in public, but which may soon be ready.  And I do hope that I'll be getting more opportunities to work with this beautiful lady in the future. 
Now that I'm caught up to the start of the trip, I'll be getting back to posting photos of Brooke and Kat that we did in some great locations out west.  Coming soon to this very blog.  Stay tuned.