House Fisheye
November 13th, 2011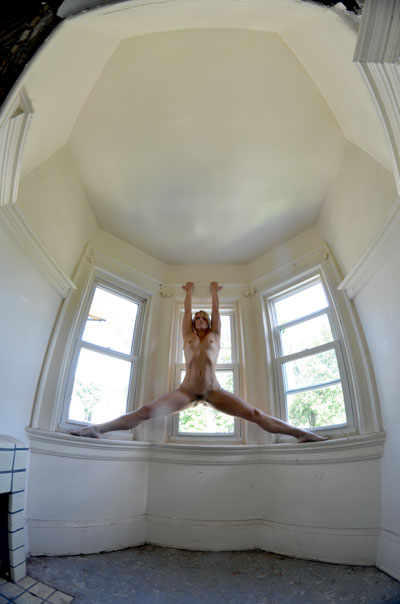 I've been trying all week to get a chance to write a new blog post, but obviously did not succeed.  I did get the print made for the gallery show in Vermont that opens at Darkroom Gallery in Essex Junction on November 29.  I reworked the photo from the original file and was able to make a very nice 16-inch-wide print with my Epson 4900 printer.  I also sent the re-worked file off to the gallery and it sounds like it will work out ok for the banner to advertise the show.  So that's all worked out well. 
I also want to say some good words about the US Postal Service.  I boxed up the print and took it to the post office on Thursday.  I sent it off to Vermont using Priority Mail with delivery confirmation.  Friday was Veterans Day with no mail service that day.  On Saturday I got an e-mail from the gallery saying they had received the print.  I hadn't even thought to check on the delivery confirmation because I didn't think it would arrive until tomorrow at the earliest.  Pretty amazing service for the price. 
Today's photos are still from the shoot at my friends' house with models Artistic Physique and Isabel Allende.  For these first two I got out my new fisheye lens, which I'm still learning to use.  I think it did a pretty good job with these two shots.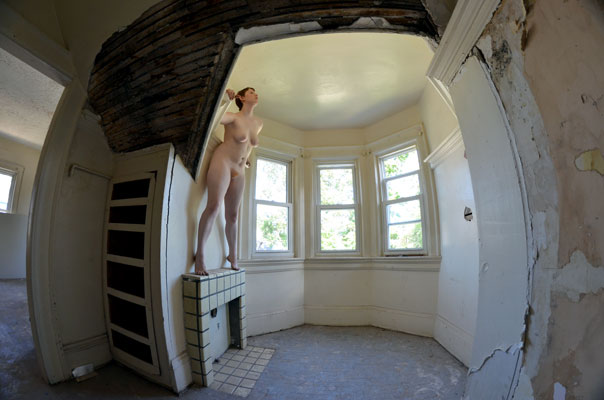 And, I'll conclude the photos from this shoot with a little portrait of the two lovely models who spent that day wandering around the house with me, making these photos possible.  Thank you lovely ladies.