More Muscles
September 21st, 2011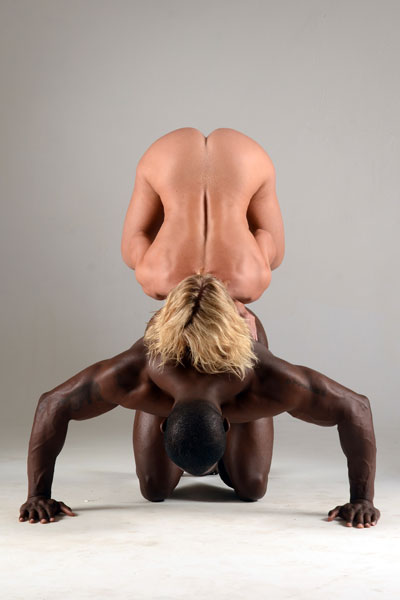 Here are a couple more photos from my shoot with Artistic Physique and Fitness 101.  These are a couple of amazing body builders who also happen to be very nice people and excellent models.  And not the least bit shy, which is always an advantage when doing nudes. 
This shoot was a lot of fun for all of us.  AP and I had been talking about setting it up for some time and it finally worked out.  All I had to do was set up the lights and turn the two of them loose to see what poses they could come up with. 
I'm spending today packing.  Tomorrow morning I head out for a long photo expedition with two of my all-time favorite models.  Stay tuned for news and photos from along the way.
One more of AP and Fitness before I go: