Triangles
September 18th, 2011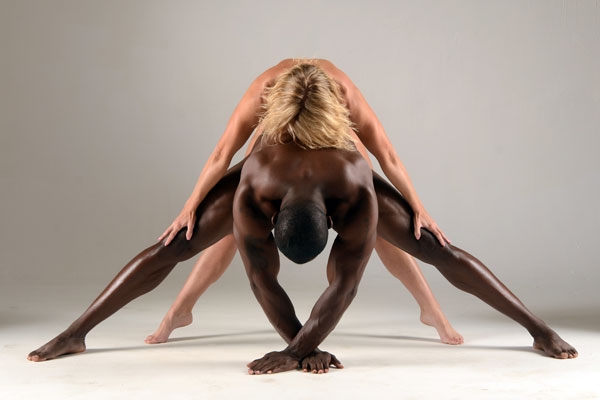 Life's pretty busy, as usual.  I'm getting ready to leave on this year's major photo trip.  If all goes well you'll see photos and updates along the way between now and the middle of October.  Stand by for details.
But meanwhile, I'm way behind on posting the things I've been shooting.  A lot of that has to do with getting ready for this trip.  But I'm going to try to catch up over the next week or two before I start having things from the trip to post.
To start off, I'll be posting a few from a great studio shoot with a couple fantastic models.  I've worked quite a bit with Artistic Physique.  She's beautiful, talented and a world-class body builder on top of all that.  She came to the studio a while back with a friend from the world of body builders, Fitness 101.  The two of them did some great work together.  Here's the first sample.  I'll be posting a few more from this shoot.