More Cam Damage
August 23rd, 2011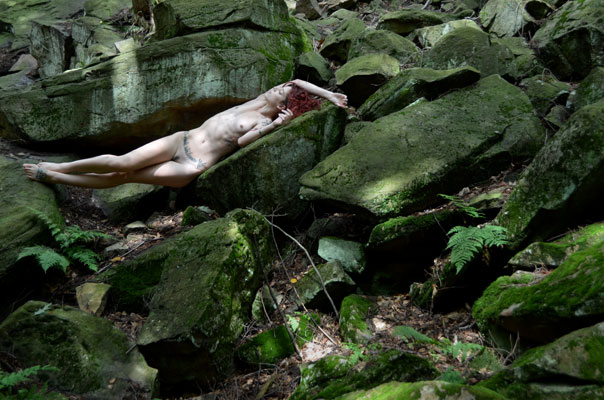 Here's another of Cam Damage on the rocks in Pennsylvania.  This turned out to be a great location and the weather was very cooperative.  And it didn't hurt to have the lovely Cam there to decorate the rocks.
I've done several more shoots since my trip to NYC, but I'm going to keep posting from the three shoots I did on that trip at least for a few more posts.  There are so many good photos of each of the three models that I want to share several of each of them before I move on.
But, I have another shoot tomorrow, so the backlog of new things is getting pretty big.  Stay tuned.
The east coast earthquake is all over the news and some people in Ohio have said they felt it.  I didn't feel any earth shaking going on today.  I did feel the last one we had around here and it made enough of an impression that I added earthquake insurance to the homeowners policy.  Hope I never get to collect on that insurance.