Theda in the Stairway
August 18th, 2011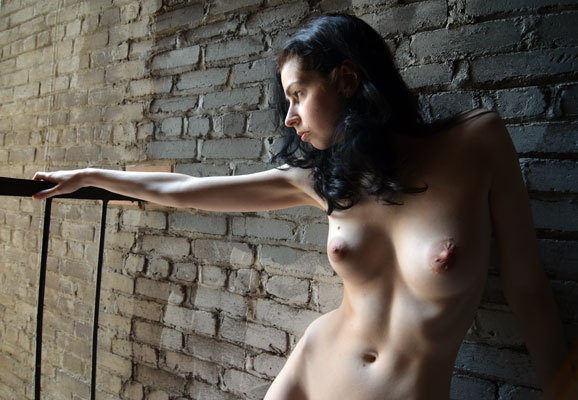 Whenever I go to New York City I always try to schedule a shoot with Theda.   I've worked with her many times over quite a few years.  She never fails to deliver a "keeper."  She's beautiful, interesting and I like her.  Couldn't really ask for more…well, maybe if she were able to get herself to travel she'd show up in some of my photos from more exotic locations.  But I doubt that that will ever happen. 
So, we try to find places to shoot in the city.  The first time I worked with her I shot her in my hotel room.  Over the years we've found other places to work, but most often we just work at her apartment.  One time I got her to take a ride out of the city to shoot at a park…that was her first nude in nature shoot.  This time we decided to look around her building for some different spots.  This is from the stairway. 
There's more to come from Theda, but the next post will be something from my shoot with a new (to me) model.  It was a good trip to the city.