Angie Even Wetter
August 11th, 2011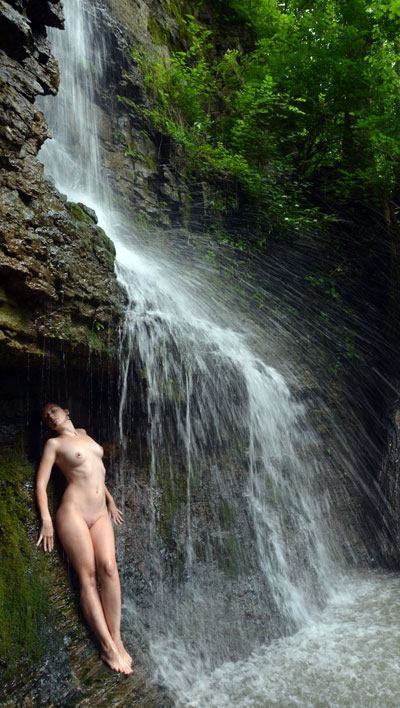 Here's another of Angie at that waterfall that should have been dry by this time of year.  It was hot that day, of course, so all that spray didn't feel bad at all.  And Angie, as always, looks pretty wonderful while she's getting wet.
The drive back from NYC was uneventful.  The first 20 miles getting out of the city, which had taken me an hour and a half on the drive in, took only 20 minutes on the way out of town.  So that got things off to a great start and I encountered no significant traffic issues on the drive at all.  Made it home in time to have dinner with my family. 
Tonight my friend from California, Lost Coast Photo, will be arriving for a short visit.  He'll spend some time tomorrow shooting with some of my favorite local models at some of my favorite locations. 
Soon I'll be getting to the photos from my trip.