Up The Creek
July 31st, 2011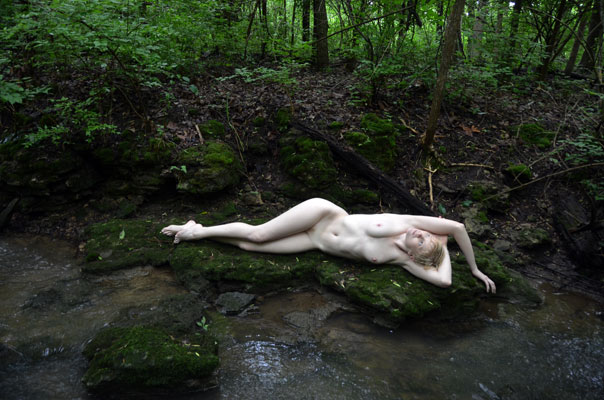 After Char Rose and I shot all those photos at the last waterfall we decided to wander on up the creek above the waterfall.  Usually by this time of year this creek is dry and there is no water going over the waterfall.  Obviously this is not a normal year.  I've shot in this creek when it is dry and it makes a very nice setting.  But it works when it has water in it too, as you can see.
I'm still suffering from the heat and not doing much outside.  And it doesn't look like it is going to cool down to normal temperatures any time soon.  But I have some new shoots coming up…some in and some outdoors…so there should be lots of new material for the blog soon. 
Meanwhile, I have more of Char coming too.  This was a great shoot with a great model and produced more "keepers" than I usually get on a shoot.  And I've also done a shoot with one of my old favorite models that will be showing up here after I finish posting the Char photos. 
Now, if we can just keep the air conditioners running long enough at the studio to actually get it cooled down I might be able to shoot some new stuff in there too.