More From The Gorge
May 25th, 2011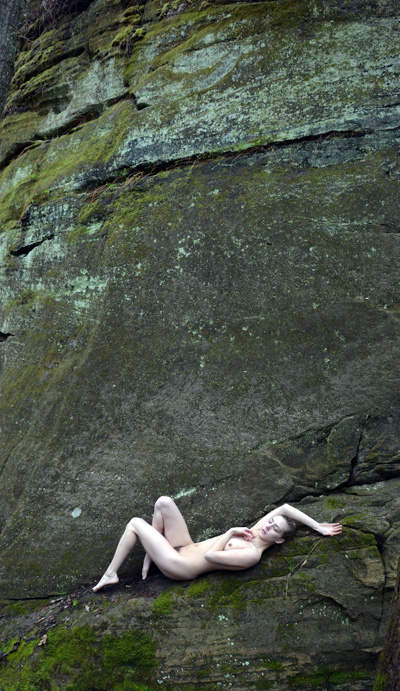 Here are a couple more photos of Brooke Lynne from our shoot near my childhood home.  Brooke seems to be doing well over in the south of France where she is spending the summer modeling for painters.  You can follow her adventures on her blog. 
I'm starting to get a little caught up on stuff, though I still have a bunch of scanning to do at the studio.  I'll probably try to get to that tomorrow.  And I'm working on setting up some more shoots with local models and a minor short trip or two to some good locations not that far from home.  So there will be some new things to share here soon, I hope. 
But I don't know how I could top the work I did with Brooke at this spot.  I'm going to see about it, though.  I plan to go back there with a couple of my favorite local models sometime soon.  Brooke and I ran out of time and only got to about a third of what is there.  And the progress of Spring into Summer will have made significant changes to what is there by now.  So it should provide a great source of new photos for some time to come.