We Interrupt This Blog…
May 7th, 2011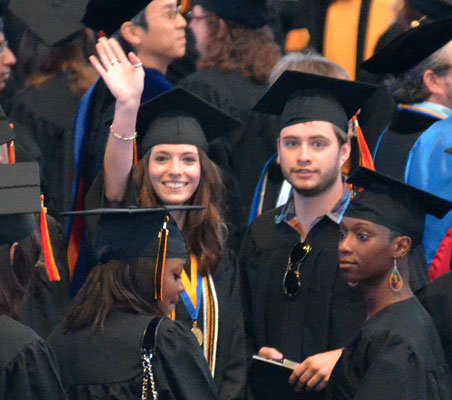 …for a personal message.  I'm in Florida on a family vacation for the magna cum laude graduation of my younger daughter from the University of Tampa.  That's her with her boyfriend in the photo above as she arrived at her seat following the processional. 
My other daughter, her husband and my grandson are also with us.  I'll be ending a life-long boycott Monday when I go along with all of them, my ex-wife, who is the mother of my children, and my wife to visit Disney World.  Grandfather duties override my general distaste for places like Disney. 
To add a minor photo note to this post, that photo above is a crop of a very tiny part of the image area of a shot made with my D7000 and my 80-200 f/2.8 at 6400 ISO.  It was dark in that arena.   And I was a long, long way away.
Here are my daughter and her nephew: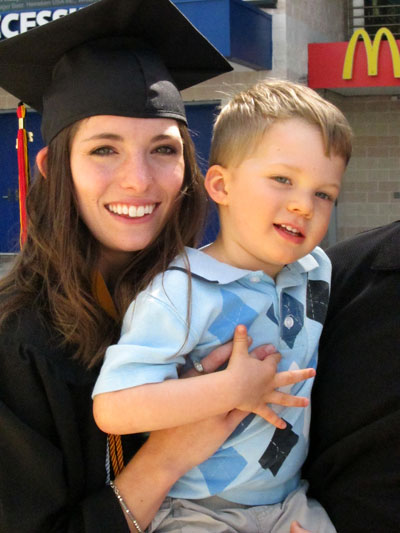 And finally a shot of the graduate with her fossil of a father.  Both these photos were taken with the Canon S90.   My wife did the shot with me in it.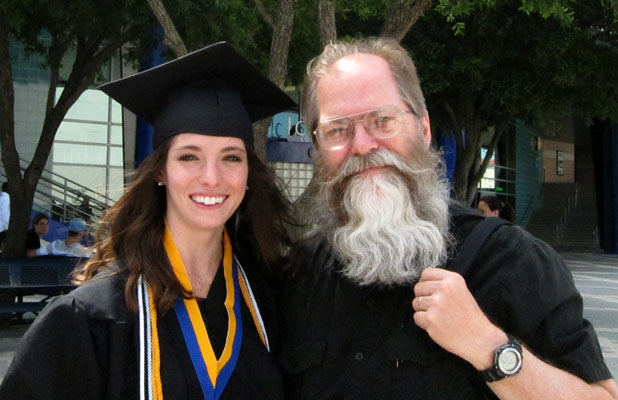 In the next post I'll return to our regularly scheduled naked chicks on rocks.  But every once in a while it's important to mark the major events of real life.  I'm a very proud father.  And I'm loving my role as "paw-paw" with my grandson.