Another Answer
April 21st, 2011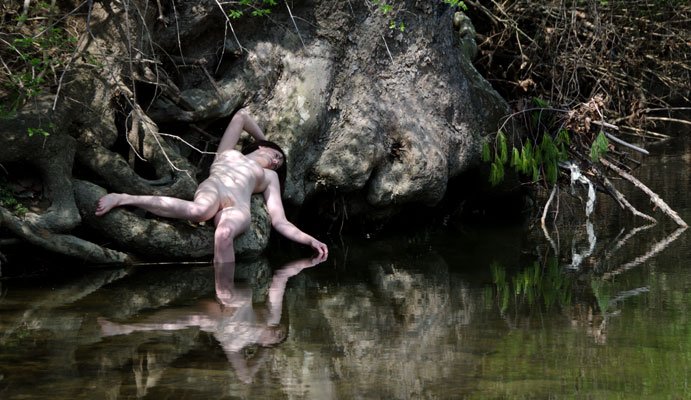 After all that stuff about techniques to fix photos taken in "challenging" light, there is really a very different approach that is the one I most often use and that is much more likely to succeed, if I can manage it.  It's much better to simply find the place where the light I'm struggling with is doing something that looks good anyway.  When I can do that there is no special processing required for the photo and the result is almost always much more the kind of photo I am looking for in my work.
Sometimes the location doesn't allow this, as was the case with the waterfalls where I was shooting Angie.  But other times I get lucky.  That's what happened when Char Rose and I went to a little stream to see what we could find.  I think we found something quite beautiful, despite another day of sunshine.  Thank you Char for a great shoot and a great location.
This is a very busy week in a very good way.  Brooke is visiting and we've been shooting and having a great time.  You'll see the results here soon.  It will be worth waiting for.