Statuesque
April 4th, 2011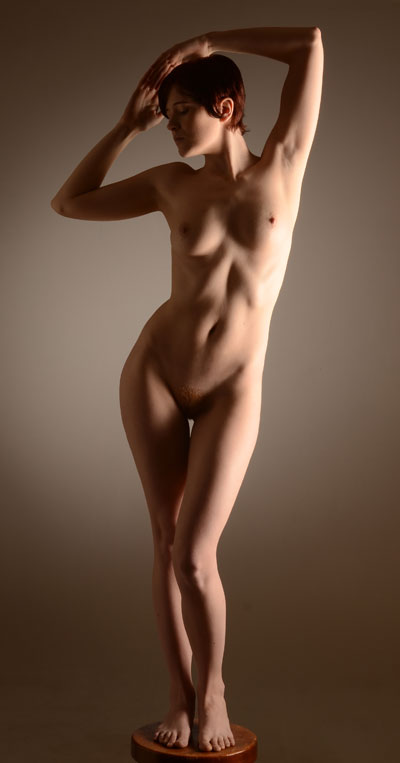 Here's another studio photo of Char Rose.  I don't shoot this sort of thing in the studio very often because, in general, I'm just not interested in this kind of classical figure study photography.  It's pretty much been done.  I have a studio and a bunch of lights, so creating a setup like this isn't a big challenge.  But I find I'm just much more interested in watching what the sun does coming in my east-facing windows at the studio than I am in what I can do with a few strobe lights and reflectors. 
But, on the other hand, Char is beautiful and graceful, so it is fun to light her to show that off.  I don't really call this sort of thing art, at least when I do it, but that doesn't mean it isn't beautiful.  And beautiful is good.  So when it's too cold to go outside and the sun isn't cooperating to create something interesting for me to play with in the studio, I sometimes do things like this.  There are certainly worse ways I could be passing my time in my old age.  No bingo for me, please.
The weather is miserable today, but the spring warm-up is underway.  I'm hoping to do at least one outdoor shoot this week and a bunch more by the end of April.  It will be so great to be back to shooting outdoors again and I'm looking to try to get the feel of this long-awaited Spring in some of the photos. 
But for now enjoy the statuesque beauty of Char.