Softness
April 2nd, 2011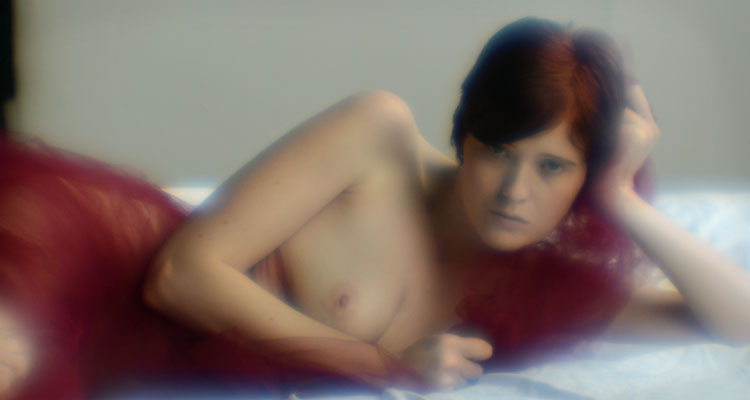 As I've said before here, I'm tired of winter and bored with working in the studio.  One of the things I do when I get bored in the studio is bring out my old soft-focus lens and shoot with it.  I've had this lens, a single-element lens in Nikon mount, for more than 30 years.  It's an early ancestor of the Lensbabies that are so popular these days.  I like what it does with highlights, blurring them into the shadows in a way that can't really be recreated in PhotoShop. 
So when Char Rose was in the studio a couple weeks ago doing some figure work, I got bored with what we were doing and stuck this old trusty lens on the D7000 and did a few shots.  Thanks, Char, for putting up with me.
There were a few snow flakes in the air this morning, but that didn't last long.  It's April now.  I'm setting up shoots for later this month on the assumption that I'll be able to work outdoors.  Spring is here at last.  So it won't be long until some spring photos will start showing up here.  I can't wait.