Down on the Plantation
March 19th, 2011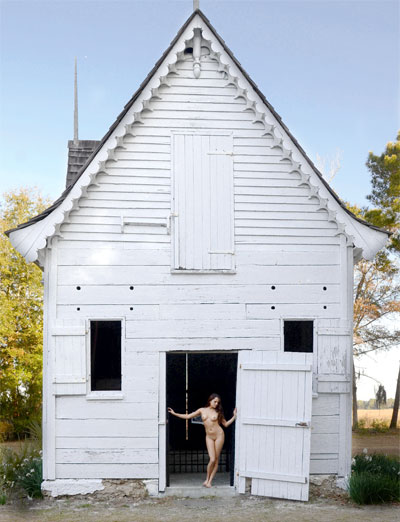 The nature preserve where I shot with Charlise used to be a plantation…actually two plantations.  The main buildings are long gone with just a few foundation stones remaining to show where they used to be.  But a couple small buildings remain.  And they gave us some protection from the bright sun for a few photos.  Above is Charlise being beautiful in the door of the old carriage house.  Pretty neat old gothic building.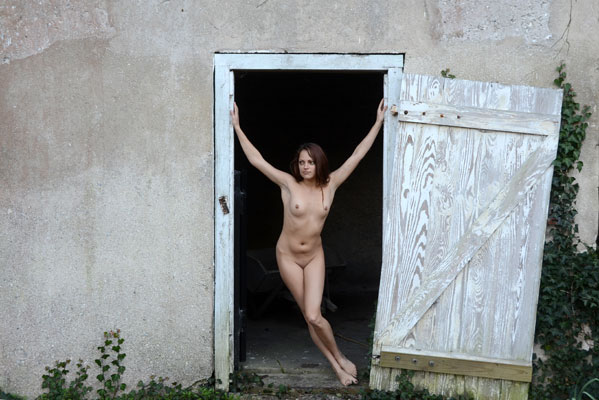 And near the carriage house was the old gardener's shed.   It appeared to be made out of cement mixed with sea shells.  Another neat old building for Charlise to decorate.  And inside the gardener's shed was an ancient wheel barrow.  The walls with the sea shells visible sticking out of the cement and the light through the door and the holes in the roof along with that old wheel barrow created a setting that just required my new fisheye lens to come out of the bag. 
Thanks again, Charlise, for a great shoot.