Notes From a Snow Bird
February 23rd, 2011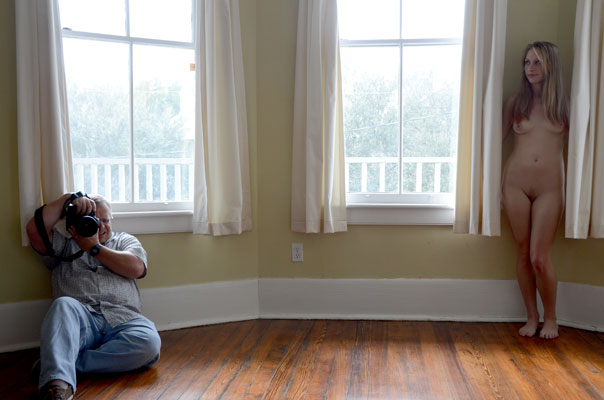 Sorry it has been so long.  Last week was a whirl of activity, then I headed south with the family to get away from this horrible winter.  We have a favorite place on the coast in South Carolina that we like to go to at this time of year when we can't take any more winter.  So that's where I am this week.
I've not done any figure work on these family vacation trips in the past, but this year is different.  I was able to drive to Savannah yesterday and meet up with an on-line friend, Bill Ballard, there.  Bill was good enough to line up a location and two wonderful models for the two of us to work with.
That's Bill up above.  It seems to me like he was having some difficulty figuring out which direction to point the camera…but he's old…not quite as old as me…but still may be having an occasional mental lapse.  Bill is a great photographer with a real understanding of light and the figure.  And he's a great guy who was a super host for me…and took me to a kick-ass Cuban restaurant for lunch after we finished shooting.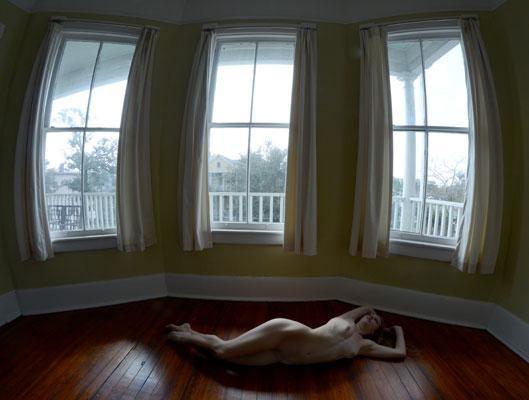 I didn't work with just the fisheye yesterday, but I decided to just show you a couple of the fisheye photos I took in today's post.  Stay tuned for other photos taken with a "normal" lens.
The model in the two photos above is Christa.  She doesn't have an on-line portfolio and only models for a very few people, so I feel quite blessed to have had the chance to work with her.  She is a delight, beautiful and with a great understanding of what the artist is trying to do.  Thanks, Christa.
The model below is Sarah.  Several years ago when Sarah lived in Michigan we tried to arrange a chance to work together, but we were just far enough apart that it never happened.  So I guess she just needed to move further away for things to work out.  She now lives in Savannah, so yesterday we finally were able to shoot together for the first time.  I hope it won't be the last, because Sarah is a fantastic model.  I had a great time working with her and getting to know her a bit.  I think we'll work together again.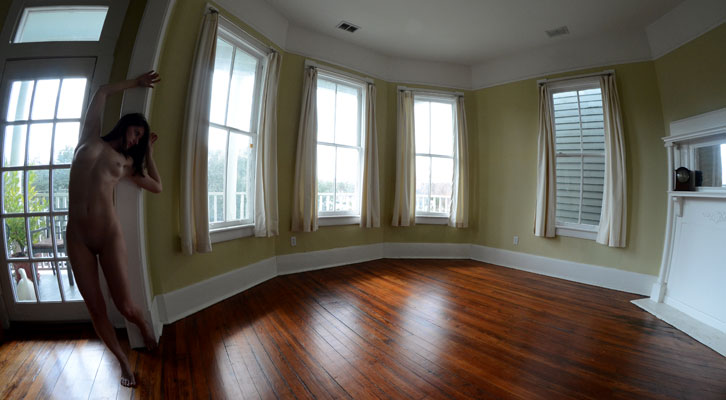 As you can see, I'm having lots of fun shooting with this new lens.  I'm gradually getting used to just what it does and learning how to best use its characteristics to make photos I'm interested in.  I'm starting to think it may turn out to be a more useful lens than I thought it would be when I bought it.
And, for my friends back home in Ohio, it was 79 degrees in Savannah yesterday.  No snow or ice in the forecast around here.