Post Christmas Glow
December 27th, 2010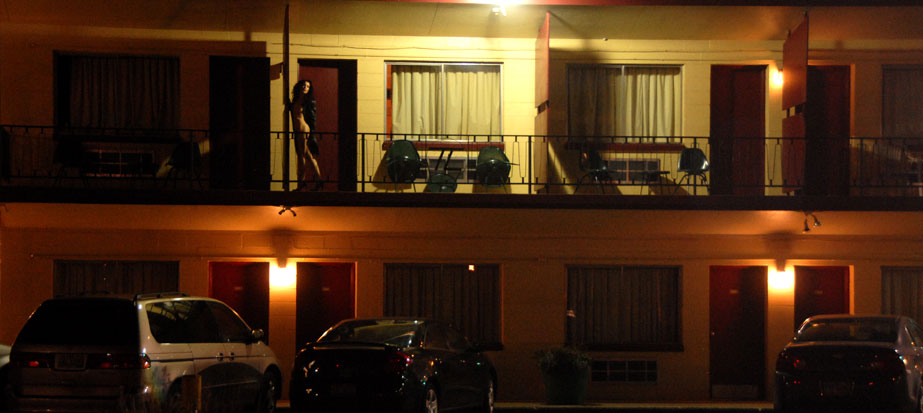 Christmas is over and it may well have been the best Christmas I've experienced for many years.  The whole family was at my house for Christmas morning.  Everybody had a great time and was very happy with their gifts, especially my grandson who was experiencing his third Christmas.  What a blessing to have good health, a happy family and a good time spent together. 
My truck goes to the body shop later this week and I'll be off to visit other relatives in Vermont.  Looks like we are going to miss the blizzard, so the drive up there should go ok.  Knock on wood…
The photo for today is from earlier this month when Peyton Fontaine came up to the frozen north country from her home in sunny Florida for a couple days of shooting.  We had some specific goals for most of what we were working on, and those photos will not appear here because they have more illustrious destinations in mind.  But I took advantage of the lovely lady to do some photos at an old motel that I've had my eye on for some time.  This is one of the photos that I wanted to do at this location.  It was late at night.  Peyton had just arrived after a long day of travel.  It was cold.  Really cold.  Stupid cold if you had been in Florida earlier that day.  But Peyton is not only breathtakingly beautiful, but also a real trooper and seriously tough.  But you can see all that.
Thanks, Peyton.