Brrrrr
December 7th, 2010
It's freaking cold.  The highs have been in the teens for the past few days and it sounds like this is going to continue for a while.  There is snow on the ground.  I suppose this should be putting me in the "Christmas Spirit" but it's just making me want to move south.  I keep telling my wife that I want to live somewhere that they don't have weather that I have to shovel…but I think our grandson is going to keep us up here in the frozen northland for at least a few more years.
But Christmas is coming whether I'm feeling it or not.  'Tis the season for buying stuff.   And Angie wants you to buy one of her calendars.  A calendar could be a great Christmas present or just get one for yourself so you can keep track of the coming year and enjoy photos of the beautiful GoddessAngie all year long.  You can buy Angie's calendar here.  If you'd like the smaller version of her calendar it is here.  And you can see all my calendars at this link.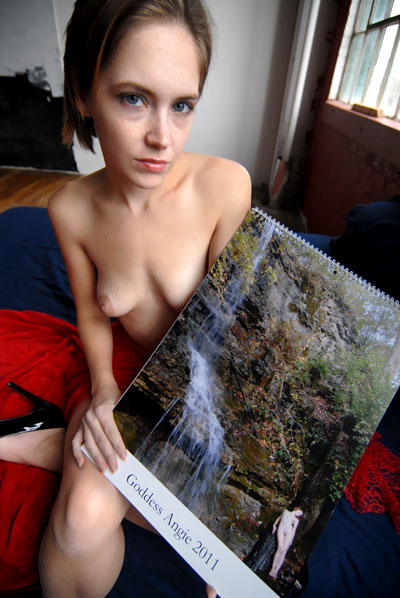 But you probably need more Christmas presents than just a calendar.  How about getting someone a copy of the f-eleven, volume 3 book.  Lots of great photos in there, including a couple of Angie.  You know you want to be able to sit around like Angie is doing here and just enjoy all that fine photography.  Need even more presents?  Volumes one and two of the f-eleven books are still available.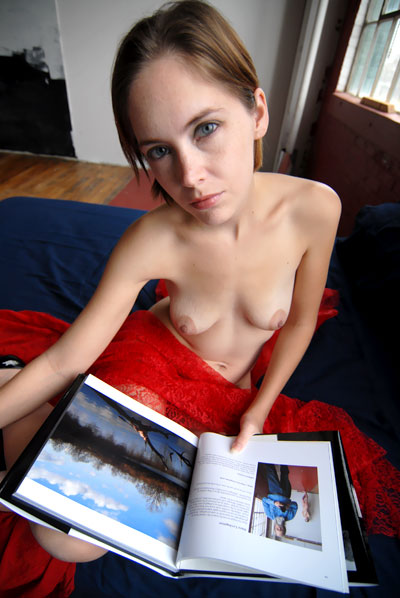 Ok…guess I better get back to figuring out all the entries I need to get together for shows that have deadlines coming up…and I need to get this year's Christmas card figured out and printed and mailed.  Maybe I'll stumble across the Christmas Spirit somewhere along the way.