Lexington Art League
December 1st, 2010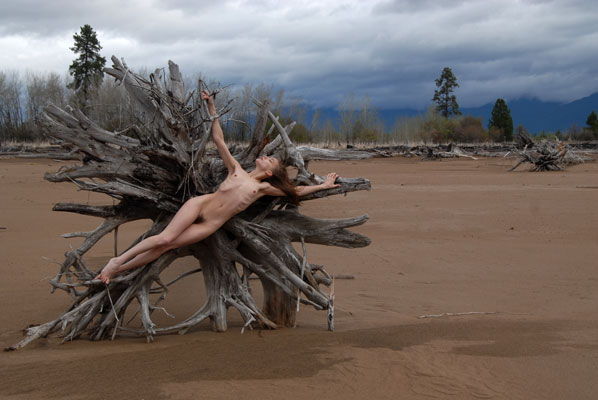 I'm pretty happy today.  There's an annual show of nude art put on by the Lexington Art League in Lexington, Kentucky.  It's a very highly regarded show and one I've wanted to enter for several years.  For some reason I always would miss the call for entries and end up missing the deadline to enter.  But not this year.  I put it on my calendar and kept watching for the call for entries to go out and when it did I got my stuff together and sent in an entry.  Today I got notice that they accepted the photo of Brooke up above there for the show.
I don't make any secret of the fact that Brooke is my favorite model of all the wonderful models I've ever worked with.  So it's especially nice to have one of my photos of her be the one selected for this prestigious show.  And maybe it will help make up for the suffering she endured to make this photo possible.  It was very windy and sleeting when we shot this.  Brooke is a total trooper and a tremendously nice person on top of being a beautiful and talented model. 
The show will run in Lexington from January 15 to March 13.  There's an opening preview party on January 14.  I don't have details on the opening yet, but I'll do my best to be there.  When I know the details about that party I'll post it here in case any of you want to attend.