Another Shade of Kat
September 30th, 2010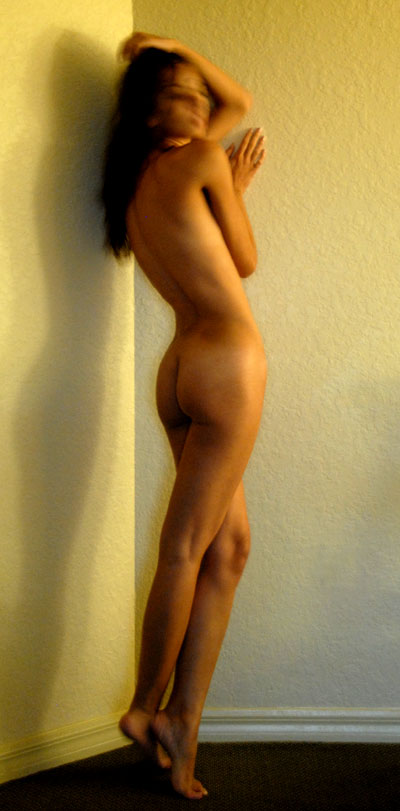 Here's something a little different that I shot of Kat while I was down in Florida.  She's a very fine model and a very nice person.  It was a real treat to meet her and work with her.  I'll have more work done with her to share in the future.  This one was done in the condo the evening before our Everglades trip. 
One of the things that is going on in this photo is something I've been playing with for some time, using the Vibration Reduction capability of a lens to cause slightly different types of blurring than would happen without VR.  In this case the blur isn't much different from what would have happened if I had put the camera on a tripod, but it still made a photo that I find interesting.
I don't have much news to share.  I'm starting a couple new projects that may take my work in some new directions, but that is just at the beginning stages now and I'm not sure where it will end up going.  That's my approach to doing new things…just do it and see what happens, then analyze what I've done and see where I want to go from there.  I think through shooting rather than thinking and then shooting.  But, as I figure things out you are sure to see what I'm up to here on the blog.
People are starting to buy my calendars.  You have the rest of today to take advantage of those discounts I mentioned in the last post.  If there are other discounts in the future I'll do my best to post them here for you to take advantage of them…but there is no promise that there will be savings like those being offered this month…so don't wait if you think you'd like one of the calendars.