The Sunshine State
September 5th, 2010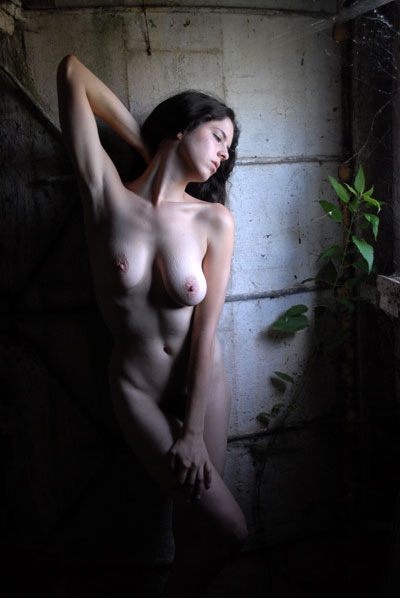 Well, I've been shooting in Florida for a week now.  And I have yet to see an overcast day.  It stopped raining in the afternoons when I arrived.  So, there's been a lot of shooting, but all on sunny days.  I've been able to work with the sun…and we found some good places to hide from the sun…but the light has been a challenge for every single shoot so far.  And it looks like it isn't going to change while I'm here.  So it goes.
 Claudine has flown back to Chicago.  Yesterday I drove down to the Miami area with Z chel.  Other models I've worked with on this trip are JoJo, of course…she's one of my favorite models and people so I always try to work with her when I get to Florida…, Peyton Fontaine, who I just met on this trip, but hope to work with often in the future…she was great to work with…, and Fayth,  another new model to me and another great find.  Seems like I now have more fantastic models to work with in Florida than I do back home in Ohio.  I guess I need to either move to Florida or work harder at finding more Ohio models. 
Early this afternoon I'll be picking up my prints from the past two Erotic Signature touring shows, then later we will meet up with a local model and photographer.  We'll all work together today and then tomorrow the plan is to head out to the Everglades for a day of shooting.
I've been much too busy shooting to be able to have time to edit what I've been shooting down here, so I don't have any of them ready to post.  But you'll be seeing them here over the next few weeks after I get back home and have some time to work on them. 
Meanwhile, here's another photo of a great model, Kelsey Dylan, taken at my friend's farm on a very sunny day in Ohio.  We were hiding from the bright sun in a barn when I shot this.  Kelsey is on her way back to Seattle, with some stops along the way, now, so it will be a while before I get to work with her again.
Who knows…maybe tomorrow will be overcast…