Wet Angie
July 24th, 2010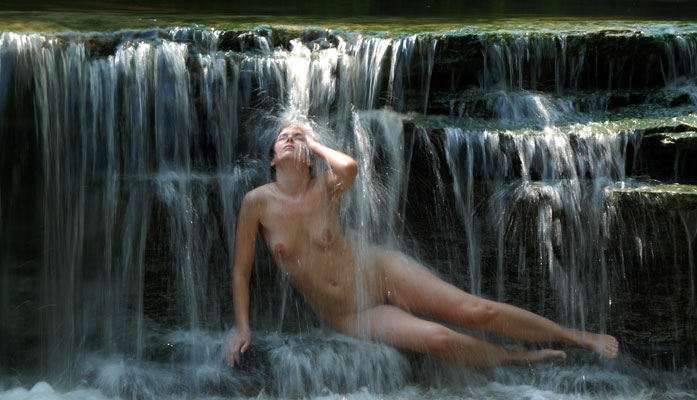 It's way too hot.  I has been way too hot for way too long.  So, to cool things off, here's the lovely Angie getting doused in a local waterfall.  I've shot several models at this waterfall, but never gotten a photo I was really satisfied with.  I think this one comes close, but I guess I still feel there is something better to get at this location.  Gives me an excuse to keep trying.
Another of my favorite models, Kelsey Dylan, is back in the area for the summer.  I did some shooting with her yesterday.  Did I mention that it is too hot?  We got some good stuff despite the heat and sun, and we have another shoot scheduled for this coming week when I hope there will be cooler temperatures and a bit more cloud cover to help with the lighting.  You'll be seeing the results here soon.
My son is back to work and doing well, so it seems that crisis is now in the past.