Angie in the Sun
July 20th, 2010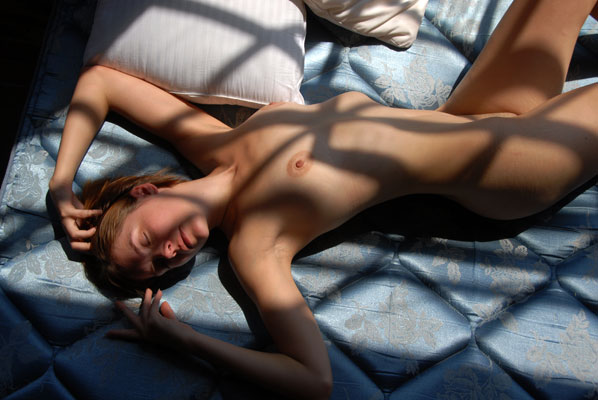 Angie was in the studio a few days ago when I saw this light.  She wasn't there for a shoot, but she humored me and took off her clothes and did this pose for me.  I just can't resist when I see a light pattern and quality that I want to photograph.  It's nice to have beautiful helpful ladies handy to make these photos possible.  Thanks Angie.
My son went home from the hospital yesterday.  I haven't heard from him yet today to know how it is going.  He was hoping to be able to go right back to work, but I suspect his body may make some other demands on his time, at least for a few days.    But the worst is past, at least for now.
I'm working on several new shoots with a variety of themes, some familiar, some marking some new directions.  You will probably be seeing how it all goes here over the next few weeks.