Not Politically Correct
July 14th, 2010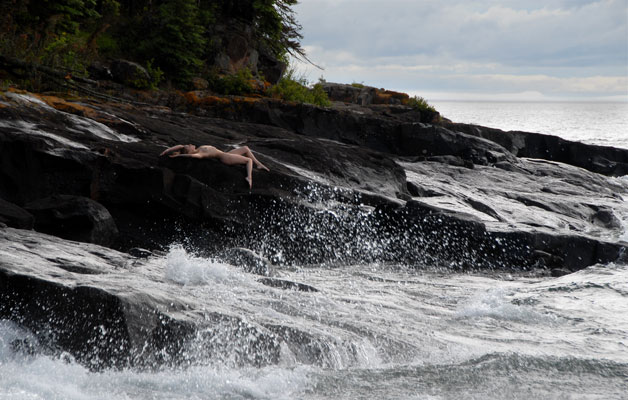 Sorry it has taken me so long to get back here to respond to Mo's comment.  It's been a busy time.  The long drive back from Vermont and trying to catch up on things from being gone almost two weeks…then my son had to go into the hospital.  Nothing too serious, but still much more important than blogging.  I'll be leaving in a bit to go see him in the hospital, but thought I'd try to write a little something in the time I have.
First I must admit that I really am not interested in this discussion.  I think it is stupid beyond my ability to tolerate it.  So, this is going to be the end of my commenting on it.  I'll post your comments if they aren't abusive, but I'm done.
I'm not going to repost Mo's comment here.  You can go read it here if you want.
The short version of my response is just:  I'm not buying it.  No Sale.
I have so many problems with this whole thing that I don't really know where to start.  So I guess I'll start by giving Mo a hard time.  That's always fun.  It seems Mo is suggesting that we, photographers and models, need to be more politically correct in how we present the female form in our photographs.  It's a real surprise to hear that coming from Mo, the Princess of Political Incorrectness.  So, Mo, please put on your tiara and sash and dance naked around your house.  Take photos and send them to me.  Be careful not to suck your stomach in.
Sorry, Mo, I couldn't resist.  I'm weak.
OK…second:  Of course we try to look good in photos…and good photographers try to make their subjects look good in photos.  Duh!  Maybe I should have my models make nasty or funny faces when I take their photos…after all, not everyone has a pretty face and we don't want to make those folks with ugly mugs feel inferior.  I try to make beautiful photos.  It's my idea of beauty because I'm the artist.  If you have a different view of what is beautiful, take your own photos.  I work with lots of different sizes and shapes of models.  I've considered working with some large "plus" models, but I haven't for my outdoor work because I don't think that shape of model would work for what I'm trying to do.  I think the model would be a distraction in that case, not an integrated element of the composition.  I could change my mind about that, and if I do and the photos work that will be fine.  But it's my decision and it has everything to do with the art I'm trying to create and absolutely nothing to do with some teenager's neurotic body image problems.  Not to minimize those problems, but they aren't my problems and I am not responsible for those problems.  Look somewhere else if you must find someone to blame…I'm not having any of it. 
And, as my friend, Dave Swanson, pointed out on his blog, Brooke isn't really sucking her stomach in for these photos.  That's just how she is built.  Deal with it.
So, I absolutely reject the idea that I or any other artist should alter their vision to accommodate people with mental problems that prevent them from living normal lives.  As soon as an artist starts to bend to the will of the Political Correctness Police they stop being an artist and become just a tool of whatever is the priority of the day for the art Gestapo.  I'm not going there.
Oh…and I'm not really interested in that challenge.  I do what I do to try to make art.  I'm not going to waste my time trying to make someone else's version of art.  And, Mo, you know how I work.  You have to know that there are thousands of photos from every shoot where the model looks all sorts of different ways from what you see me present.  I edit and present what I want the world to see…because it reflects my ideas.  Look through the work we did together and post things where your stomach is sticking out if you want to.  I don't care to go there myself.
To quote Patti Smith: "I am an American artist and I have no guilt." 
People with eating disorders should seek professional help.  I can't help them by having my models stick their stomachs out when I take their photo.  This all made me remember an excellent treatment technique highlighted in this video from Mad TV.  Perhaps those who need help with these issues could benefit from this treatment: