A Perfect Dilemma
July 1st, 2010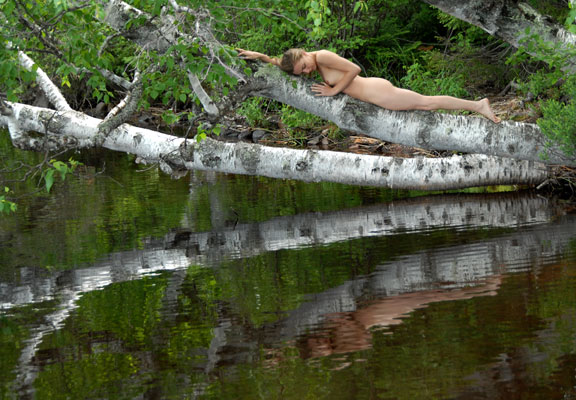 Usually when I'm working outdoors and I find a good location I look around for a little bit and find the photo at that spot that works for me.  I often shoot a few variations and sometimes back at the computer doing editing I'll find that the one I like best is not the one I thought would be best when I was shooting.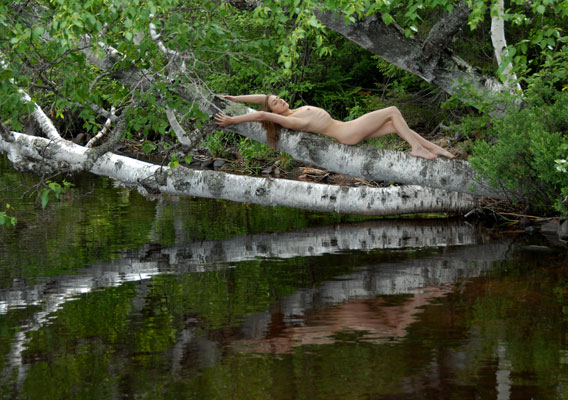 It's good to allow a little bit of time between shooting and editing to aid in that process of finding the best photo without being influenced by what you were thinking when you shot.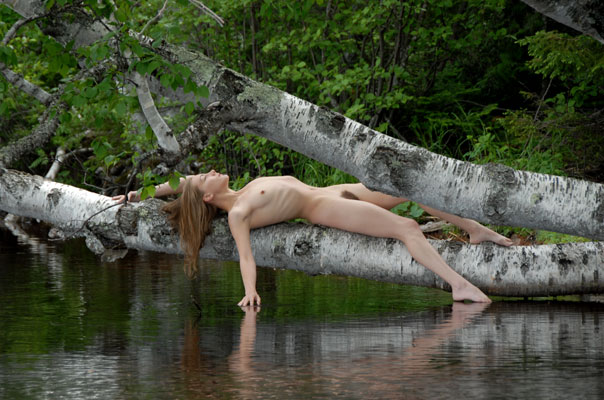 And usually I'll only allow one photo from a given location to end up in my "body of work."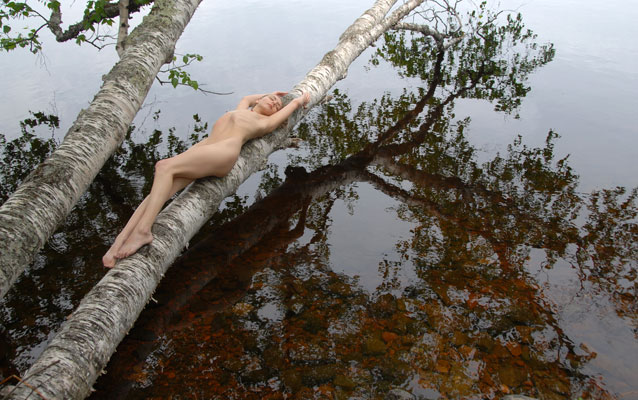 But what do you do when you are out with a perfect model and you come across a perfect location?  That's my problem here.  We found this spot up on the Gunflint Trail.  Those fallen trees were just perfect.  And Brooke, as usual, was just perfect in her posing.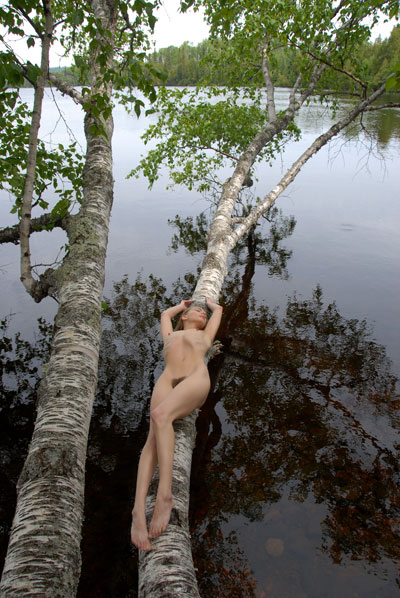 So I've ended up with a bunch of photos, all obviously taken at the same time in the same spot, but each one strong enough to stand on its own.  I guess maybe a little portfolio of these might be in order.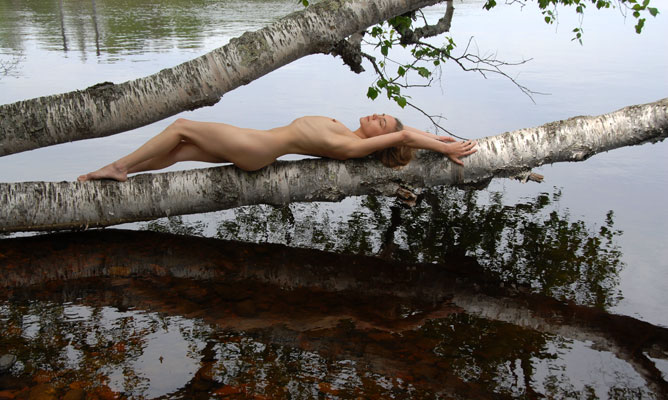 I'm still thinking about what to do about this dilemma.  It's such a nice problem to have.  Anybody have any suggestions?