North Shore In Review
June 14th, 2010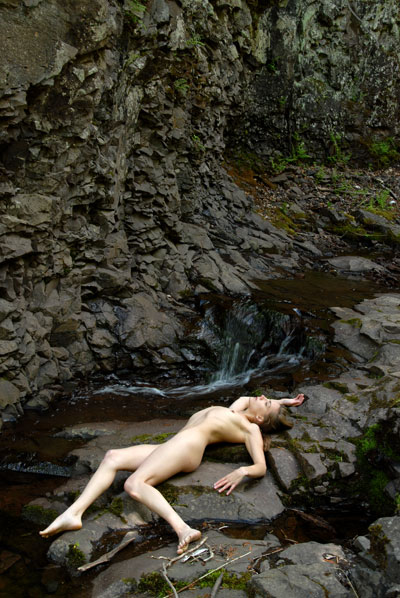 I'm back home now and trying to get everything organized from the trip.  I've been at the studio this afternoon unpacking.  I also have just picked up a new 2T hard drive for backups.  So I've hooked it up and started the first of several data transfers to give me an additional place to be sure I don't lose photos.  But transferring a couple terabites of  data seems to take a little bit of time.  So, while that's been going on I got all my gear unpacked and put away, back into the "home" configuration from the "photo trip" set up. 
When I finished that the transfer was still going on, so I started looking through the photos from the trip.  I was immediately reminded why I so much love working with Brooke.  It's really hard to miss when she is your model.  I just pick a spot and have her go there and pose and start shooting.  Magic happens.  Art occurs.  It's really fun and inspirational.  I really wish Brooke lived closer to me…I'd be shooting her every few days until she couldn't stand it any more.
I'm going to be real busy for the next few weeks, mostly with non-photo related stuff.  But I have so much material, thanks to Brooke, that I think I'll just post new photos from this trip when I get a chance and let you enjoy them.  I probably won't be writing much, but you come here for the photos anyway, so that shouldn't matter.
Meanwhile…if there are any figure models in Ohio who are reading this, I'm looking for a new, local model.  I like to have several models who I work with on a regular basis and can call on when I have an idea.  I have a couple great ones right now, but one of my favorites has moved away, so I feel like I should add someone new.  I don't like to shoot with a lot of different models, but rather have just a few who are friends and collaborators in my work.  So, if you are a female model near Dayton who doesn't mind getting naked and that sounds interesting to you, drop me a note through the contact button on this site and let's talk.