Farewell To The North Shore
June 10th, 2010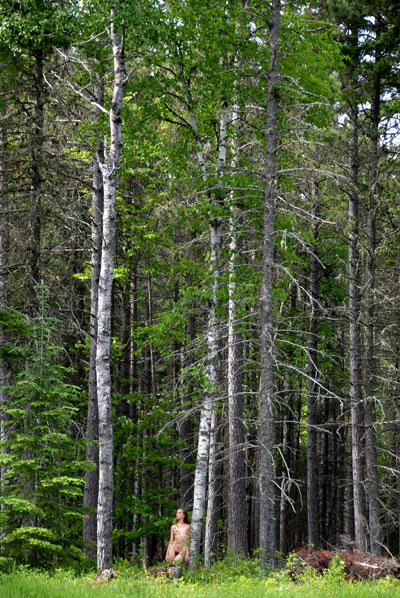 I'll be leaving the north shore early in the morning.  Today was a good day of shooting, even though the sun kept us from starting until fairly late in the day.  I'm not going to write much now because it is late, but I wanted to share the last of the photos now, since I won't have time tomorrow with all the driving I'll be doing to get Brooke and myself back home.  So enjoy.  The shot above is the one I tried to get yesterday along the Gunflint Trail.  Today the light worked and I found the right location.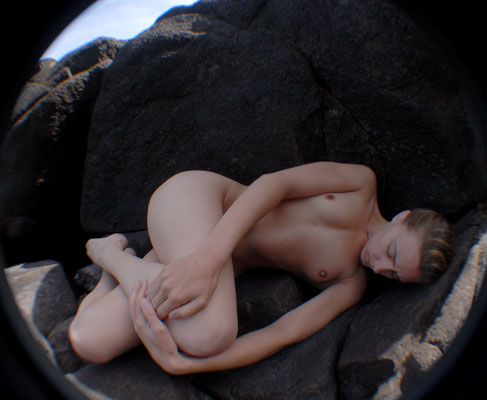 I played with an old cheap fisheye lens I've had for a while today.  I'm thinking about buying a new fisheye lens that is actually sharp, but, of course, it's hard to justify buying a lens like this because there are so few times when it is actually the right lens for the photo you have in mind.  But I have something coming up that might lend itself to the fisheye treatment, so I'm practicing.  Brooke makes a lovely practice subject.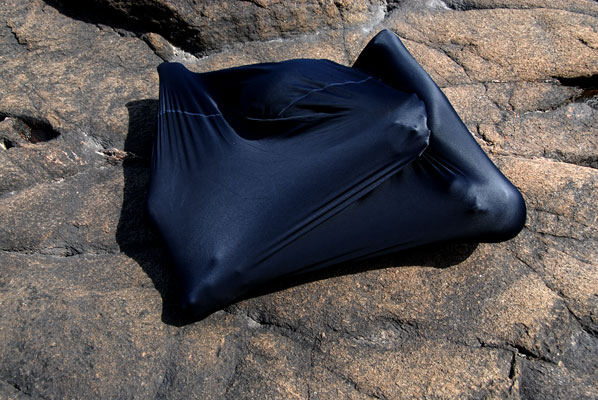 You just never know what sort of creature is going to wash up on the rocks from a lake as big and deep and cold as Lake Superior.
But the rocks are beautiful and some of the creatures you find on them are really quite lovely.
So, goodbye to the north shore.  It was a fun and productive visit.