Gallery Provocateur
May 30th, 2010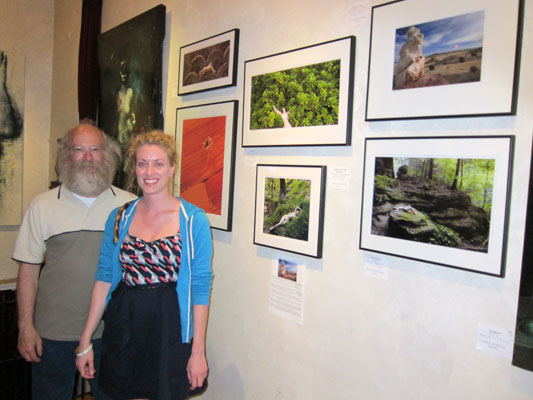 Last night was the opening of my show at Gallery Provocateur.  It was a great night with the gallery packed with people all evening.  I'm so used to openings where a dozen or so people wander in throughout the evening that the crowds that Veronika always seems to be able to draw for her gallery shows are always a pleasant surprise.
Among the folks who were at the opening were my friend Dave Swanson and the lovely model Sarah, seen beside my part of the show in the photo above.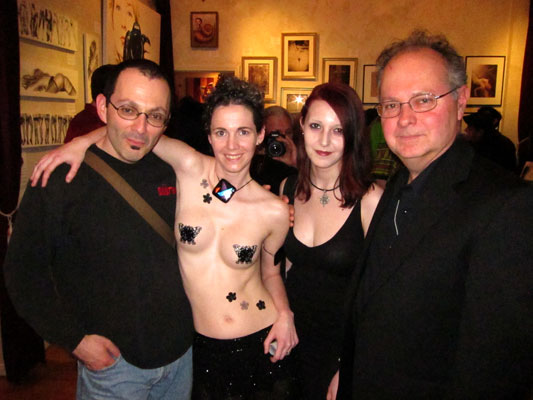 The opening was also a launch party for f-eleven, Volume 2, a book with some of my photos along with a bunch of really fine photographers.  In the photo above is Roman, one of the other photographers in Vol. 2, Mariah who is in Vol. 2 and was also in the show at the gallery, a model who was hanging out at the gallery…can't remember her name…, and Ken who is also in Vol. 2 and the gallery show.  Note that the gallery encourages "creative attire" which Mariah took to a lovely extreme.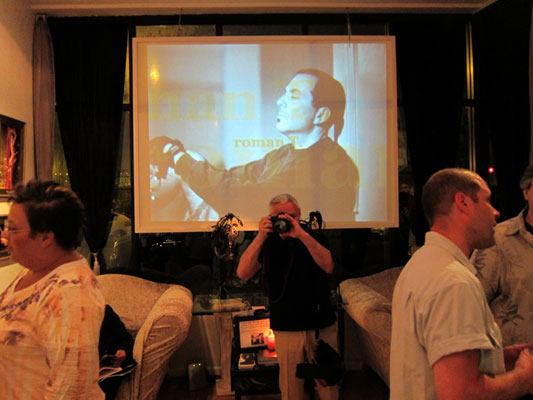 Another feature of the evening was a beautiful slide show of photos from f-eleven, Volume 2.  I also took my copies of both Vol. 1 and 2 and put them out for folks to look through.  That's Roman's self-portrait from Vol. 2 on the screen.