More From Triple Falls
December 6th, 2016
We were able to work for several hours at Triple Falls in the early morning before other people started showing up and we had to stop. Stevie Macaroni and Nadine Stevens worked hard and did a lot of great posing to make these photos possible. It was a fine day of shooting in a fantastically beautiful location.
Those of you who are old, like me, might remember the movie "The Last Of The Mohicans." Scenes for that movie were filmed at this location.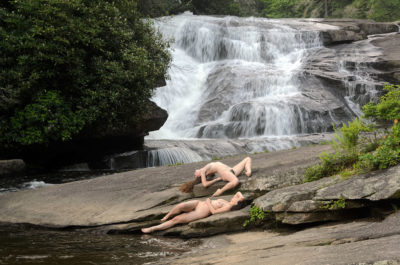 More from this fantastic spot will be coming in my next post.