More Models in the Mountains
November 26th, 2016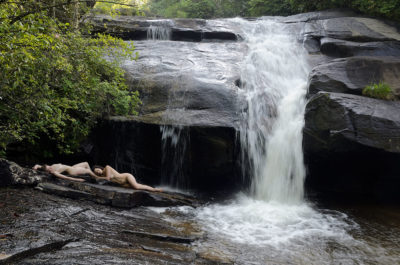 Another day of shooting in the beautiful Smokey Mountains. This day I had "only" two models to work with, Bunny Luna and Nadine Stevens. That was not really a problem, as I hope you'll be able to see.
They are both talented and lovely ladies who fit in quite gracefully in the beautiful mountain streams we visited that day.
I'll have more from this day of shooting in my next post.