Behind The Scenes
November 22nd, 2016
A good number of the models I work with are also photographers. Sometimes they get referred to as "Modelographers." I'm not fond of that term. I think it's often meant as a put-down. I have a lot of respect for the models who also do photography. I've found that they frequently are very good photographers. And I think it makes them better models because they understand my concerns better than someone who doesn't really know anything about photography.
Stevie Macaroni and Bunny Luna are two models I have worked with who also do very good photography. When I'm working with models who also do photography I always encourage them to bring their photo gear and do some of their own photography. That's not so easy if we are just shooting one-on-one (though I'm always willing to model if asked. That photo of me in the column to the right was shot by Kat while we were doing a shoot together and she was modeling and photographing.), but when there are other models on the shoot it can work out well.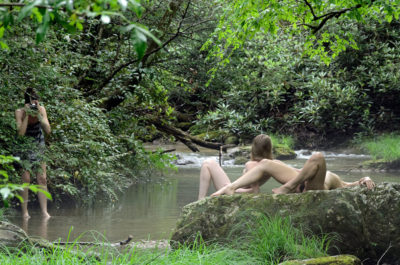 Sometimes when the ladies are switching back and forth between modeling and photographing it can lead to interesting situations like this one: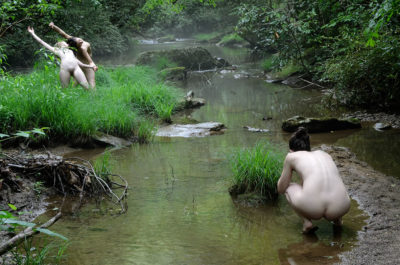 Here are a few more behind scenes from this day of shooting.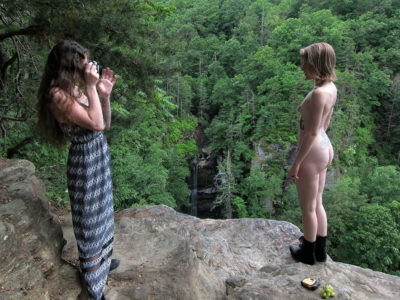 I was happy to stop shooting and let Stevie and Bunny work with everybody for a while. It gave me a chance to take a much-needed break as I was still feeling pretty wrung out from my health problems earlier in the year.
I think they just may have gotten some pretty fine photographs.
The models, in addition to Stevie and Bunny, are, of course, Melissa Troutt and Nadine Stevens.
By the way, the first four photos in this post were taken with my Nikon D7000 and an 18-200mm lens. The last four were shot with my Canon S90.