Kinsey and Turkey Run
November 5th, 2016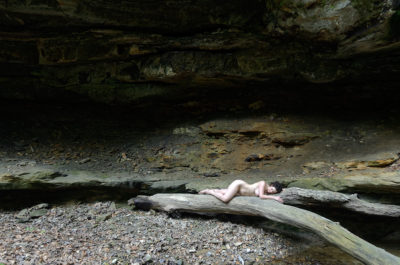 In May of last year my friend Dave Swanson came down from his hideaway deep in the woods of Minnesota for the opening of what turned out to be the last juried show at the Kinsey Institute. A change of leadership at Kinsey lead to the elimination of that show and a lot of other things that had made me a fan of Kinsey. Nothing lasts forever.
We were joined for the opening by a lovely model, Nadine. Here are Dave and Nadine at the Kinsey show opening: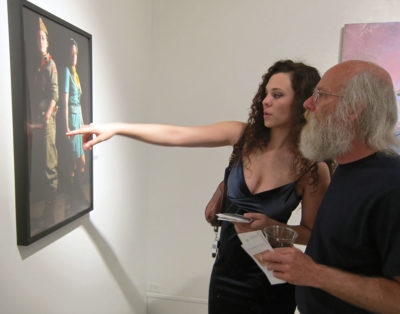 After the opening in Bloomington we went over to Turkey Run State Park to do a few photos. That's where I took the photo at the top of this post. Unfortunately I was still suffering from the aftereffects of my hospitalization in January and found I really wasn't up to much hiking and climbing around in the park. So I took it easy and just let Dave and Nadine go off to do photos, except for a couple shots I got before I gave up.
Here's a shot of Dave working with Nadine before I pooped out and went to take a nap.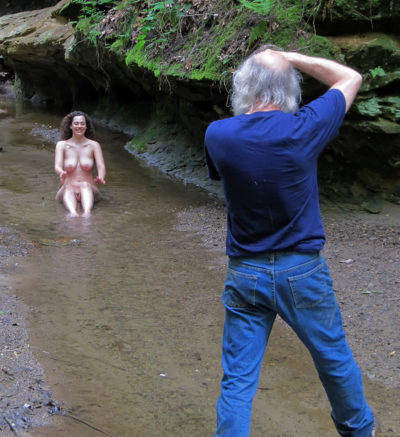 And one more photo of Nadine that I managed to do before I was done.