How Many Models?
January 11th, 2016
A friend of mine, Dave Swanson, did a blog post a little while back where he expressed an opinion that I disagree with. If you know Dave you'll know that he is a man of strong opinions. I frequently disagree with him. You might even say that I usually disagree with him. But he is still my friend. I'm not one of those who think friends must always agree with whatever you say. That's not very interesting and it is good to have your opinions challenged. Dave is very good at challenging the opinions of others. But he is also a good guy and a very good photographer.
I usually just let the things Dave says go by without comment. But this time he was talking about photography and specifically about a way of doing photos that was in conflict with some of my work. I thought about sending Dave an email to argue his point, but then thought I'd just do this blog post to express my point of view. I know Dave reads my blog…he's just about the only person who comments here, in fact, so I'm sure he will see this.
OK…so what Dave Swanson said is that having more than one model in a photograph always results in a worse photo than if you had only one model. I think that's a fair statement of his position. You can read Dave's post yourself here if you want see just what he said. His language is a bit more direct than mine. That's how Dave is.
So, rather than using a lot more words I thought I'd just post some examples of photos where having more than one model makes the photo better. For starters, there's the photo above. That's not mine. That's what has become my favorite photo by Anne Brigman. I saw an original platinum print of it in a show at the Cleveland Museum of Art last month. It's an amazing photo done more than a century ago. Look close…that's not a great reproduction, but there are two models in that tree…becoming one with the tree…and it's a better photo because of there being two models.
Now for a few of my own photos using two models. I have many more successful photos with multiple models, but for this post I've limited myself to only photos that I think are much better because there is more than one model used.
These two photos were taken in 2002 on a shoot in Maine that marks the start of my work with the figure in nature. This shoot was a turning point in my life as a photographer and set in motion pretty much everything I've done in the years since then. I was very fortunate to be working with two wonderful models that day, Hope and Rachel. And the two of them worked very well together.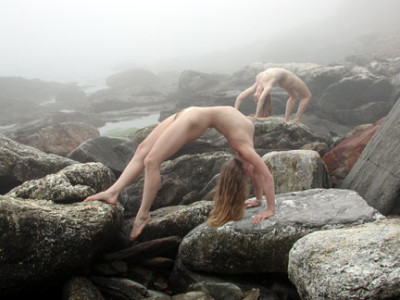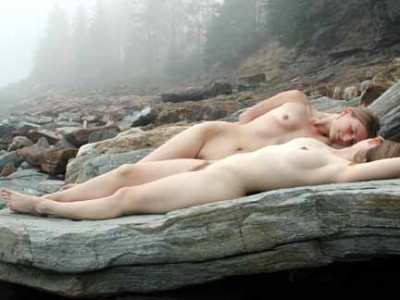 A year later I went back to Maine and worked with Hope and Rachel again. I did this photo for my series of Eve photos: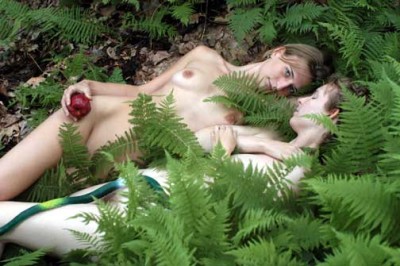 And here are a few more "figure in nature" photos from over the years where two models make the photo better: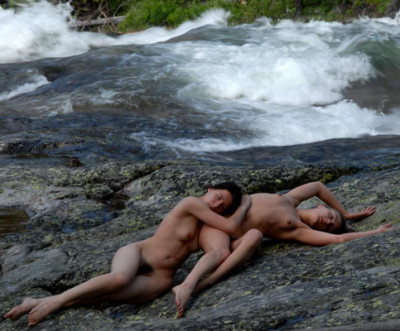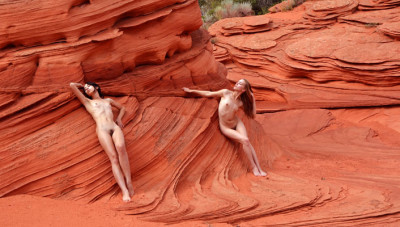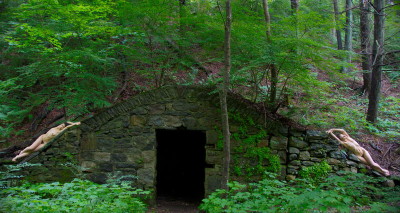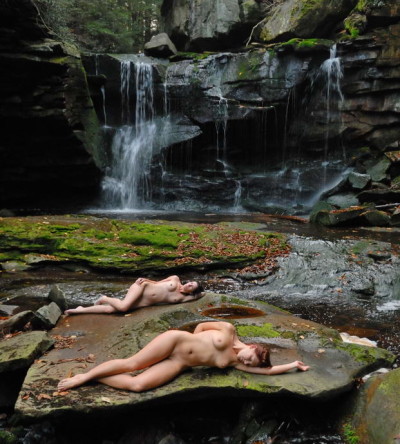 This one is a successful photo ONLY because there are two models: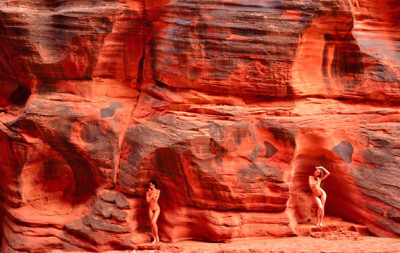 This is a little different sort of photo, but it's the three models in it that make it fun: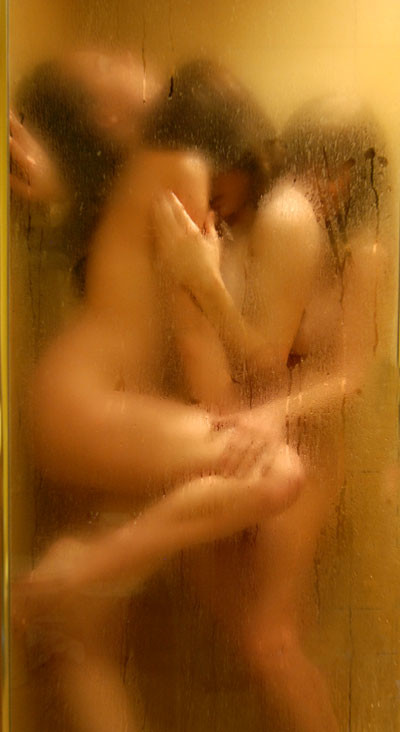 And there are times in the studio when more than one model works to make a good photo. Now I know that Dave Swanson often uses himself with another model in some photos, so I wonder if he was taking that into account when he wrote what he wrote on his blog. Maybe he only meant it for photos done in nature…but then again, he as gotten himself into some of those photos too. Nevertheless, here are some studio shots of mine with more than one model: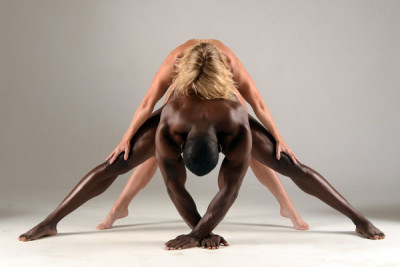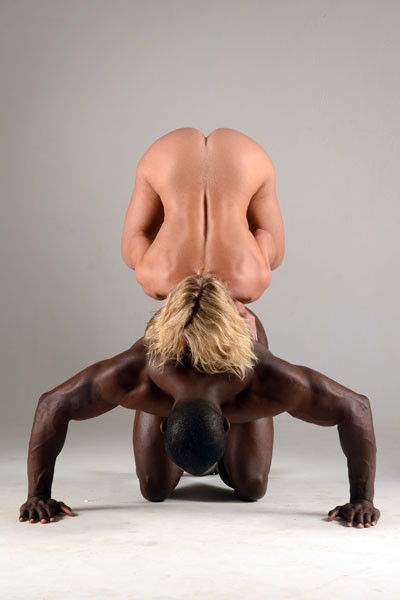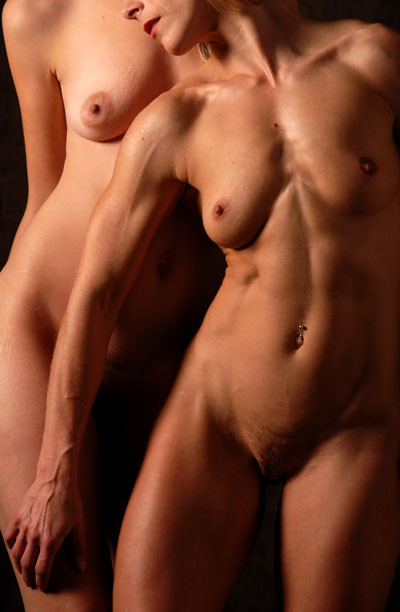 And, finally, my all-time favorite photo with more than one model. There are actually only two models in this photo of Carhenge, but I did multiple exposures in order to get what I was after with this photo (you may want to click on it to enlarge it to get the full effect):
As I said, I have many times this many photos with multiple models, but these are the ones that would not work if there were only one model. Just my two cents.