Dirty Show Snaps
March 2nd, 2015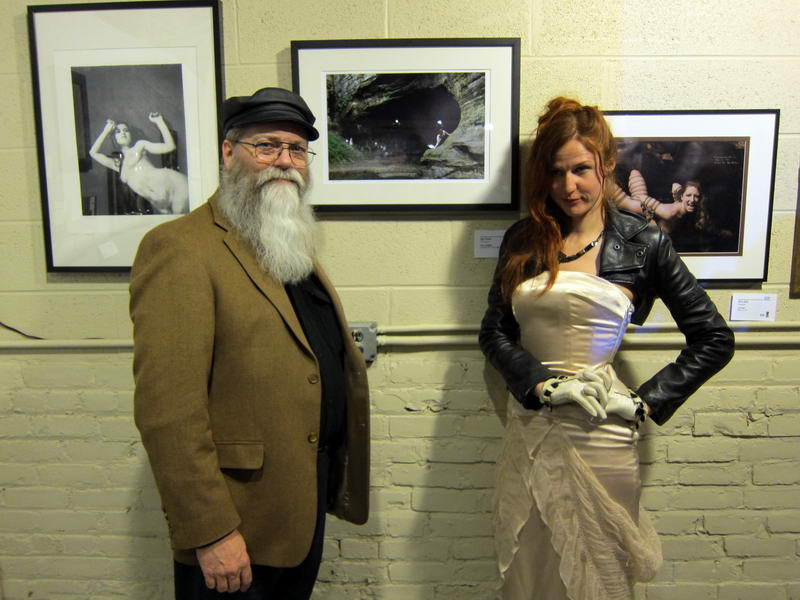 A little over a week ago I went to the closing night of the Dirty Show in Detroit with a few friends. It was a fun trip. That's me with Ayn above beside one of the two photos of Ayn that were in the show.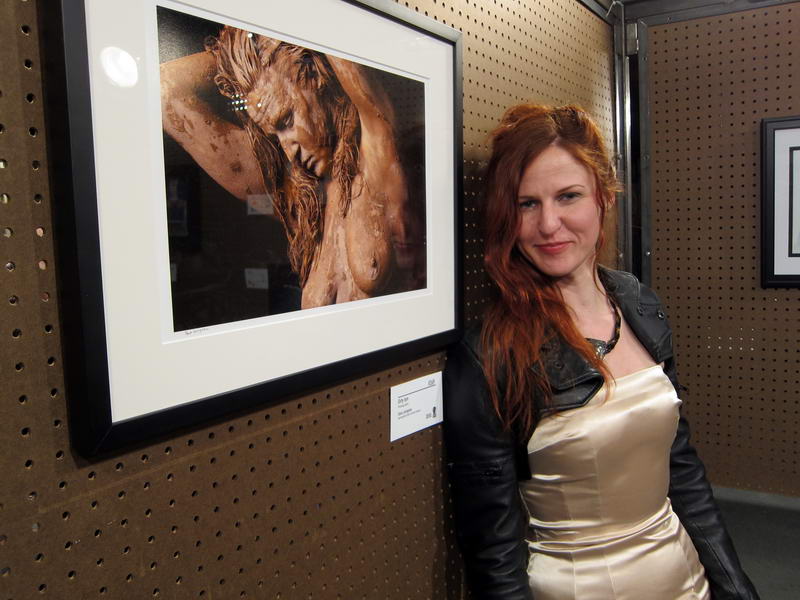 And there is Ayn with the other photo, which seemed highly appropriate for the Dirty Show. We took some really dirty photos at that shoot.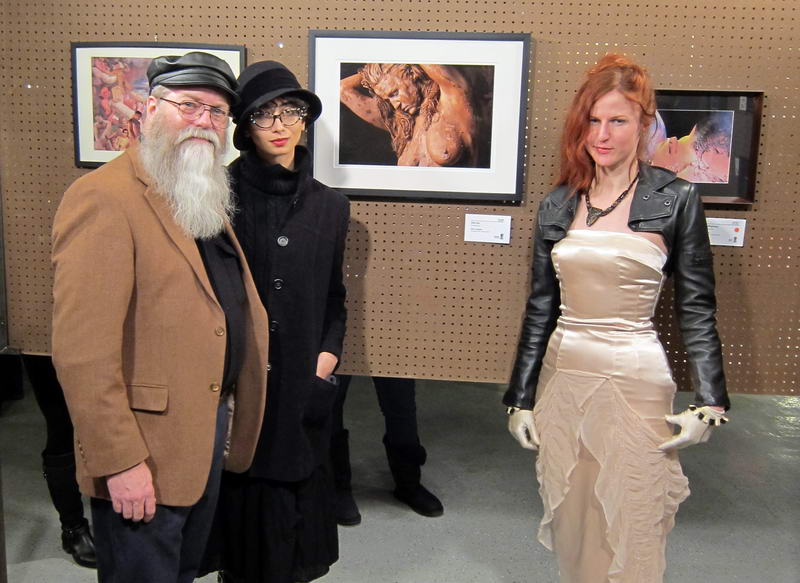 Lovely Kat came up from sunny Miami to join us for the show and experience the cold and snow of Detroit, most likely to remind her why she lives in Miami. My photos of Kat have been in past Dirty Shows.
If you've never been to the Dirty Show that's an omission you should correct. It's a pretty amazing show. It will come around again next February. Be there.